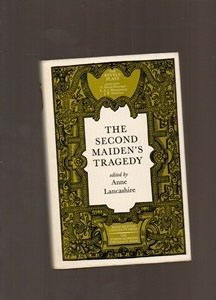 Our knowledge of Cardenio, presumably based on the character of the same name in Cervantes' Don Quixote, comes from three historical accounts:
(1) The Revels Accounts record two performances of the play at King James' Court in 1613 (as transcribed by Hamilton, emphasis added):
Itm paid to the said John Heminges vppon the lyke warrt: dated att Whitehall xxth die Maij for presentinge sixe severall playes viz one playe called a badd begininge makes a good endinge. One other called ye Capteyne, One other the Alcumist. One other Cardenno. One other the Hotspurr. And one other called Benedicte and Betteris. All played wth in the tyme of this Accompte viz pd ffortie powndes, And by the waye of his Mats rewarde twentie pounde In all         1xIi.
Itm paid to John Heminges vppon lyke warrt: dated att Whitehall 1xth Die Julij 1613 for himself and the rest of his fellows his Mats servanntes and Players for presentinge a playe before the Duke of Savoyes Embassadour on the viijth daye of June 1613 called Cardenna the some of vjIi xiijS iiijd.
(2) On September 9th, 1653, a publisher named Humphrey Moseley registered forty-two plays with the Stationers' Company. (These plays seem to have represented a substantial inventory of promptbooks that Moseley had acquired from the King's Men in a single lot.) This registration included:
The History of Cardenio, by Mr. Fletcher & Shakespeare.
This is also the only documentary evidence we possess that Shakespeare ever wrote a play called Cardenio. However, it's significant that Moseley's list of plays also includes entries crediting Shakespeare with several other plays that we know Shakespeare didn't actually write. (In other words, while Cardenio is certainly a lost play, there's a fairly good chance it's not actually a lost play by Shakespeare.)
It's also notable that this long list of registered playscripts also included an entry for:
The Maids Tragedie, 2nd Part.
It has been assumed that this refers to the manuscript for The Second Maiden's Tragedy, which was similarly referred to as "2d. pt. Maidens Trag." in the inventory of John Warburton after he had acquired it in the mid-17th century. Hamilton's first challenge in identifying The Second Maiden's Tragedy as the lost Cardenio, therefore, requires him to explain why Moseley would pay to register the same play twice under two different titles at the exact same time.
Hamilton hypothesizes that the cover sheet, which would have contained the title Cardenio, was in such bad repair that Moseley chose to register both titles (the one written on the title sheet and the one written on the manuscript itself). That way, "even if the original wrapper disintegrated or got lost, he could identify the play as the one he had registered".
But this rather begs the question, doesn't it? If you can see that the cover sheet is disintegrating, then the logical solution would be to repair it, replace it, or write the title onto the manuscript itself. Why spend the money to register the play under the provisional title scribbled on the back page? (Which only serves to demonstrate how easy it would be to write its proper title onto the same page.) It doesn't make any sense.
Hamilton actually weakens his case by going on to say, "Shakespeare and Fletcher might have chosen the censor's title (a most fortuitous one) on their final cover wrapper as a subtitle in order to prove conclusively that Cardenio had been officially licensed by Sir George Buc. Further, retaining the subtitle of The Maid's Tragedyie, 2nd Part, would add greatly to the audience appeal, since The Maid's Tragedy by Beaumont and Fletcher had only a year or two earlier been enormously successful."
But if the play were actually titled Cardenio, or the Second Maiden's Tragedy, or if Moseley had decided to print it as such, it only makes it even more nonsensical for him to register the titles separately. No one bothered to register Twelfth Night, or What You Will a second time under its subtitle, for example.
Hamilton tries to explain himself by claiming that, "Six pennies was a trifling sum to lay claim to a play by Shakespeare." But if Moseley felt the play was so important that he needlessly paid twice as much to publish it, why did he never actually publish it?
(3) In 1727, Lewis Theobald produced a play called Double Falsehood, which he claimed to have based on three manuscript copies of Shakespeare's Cardenio. The practice of rewriting Shakespeare's plays to make them palatable for 18th century production was far from unknown, but despite later publishing a complete edition of Shakespeare's plays, Theobald did not include Cardenio. Nor have the original manuscripts he claimed to possess ever been found. These facts prompted many skeptics to label Double Falsehood as a hoax and Theobald as a con man.
Intriguingly, however, Moseley's entry in the Stationer's Registry for "The History of Cardenio, by Mr. Fletcher & Shakespeare" was unknown in Theobald's day. If it was a pure hoax, doesn't it seem remarkably coincidental that Theobald would accidentally select source material that would later be connected to an actual play written by Shakespeare? One might hypothesize that Theobald had independently discovered the pertinent entry in the register, but if that was the case why wouldn't he have publicized the fact to support his claim? And why would he claim to have three manuscript copies of the same play when he could have contented himself with one?
In any case, the fact that Double Falsehood is radically different from Second Maiden's Tragedy (largely because Double Falsehood, unlike Second Maiden's Tragedy, actually is based on the story of Cardenio, as described below) forces Hamilton to either (a) discredit Theobald's claim or (b) explain how Second Maiden's Tragedy could have been transformed into Theobald's work. Rather than choosing one course or the other, however, Hamilton confusingly tries to do both at the same time and ends up with a predictably muddled result.
Originally posted August 2010.