A couple days ago I described the first foray of my PCs into the Crypt of Luan Phien, a segmented dungeon which periodically rotates and rearranges its internal layout. As part of that post, I included the maps they drew.
Since then, there have been three return expeditions to the cairn hill, each allowing them to further perfect their understanding of the complex. Because of the unusual nature of the dungeon, I thought people might be interested to see how their maps have evolved: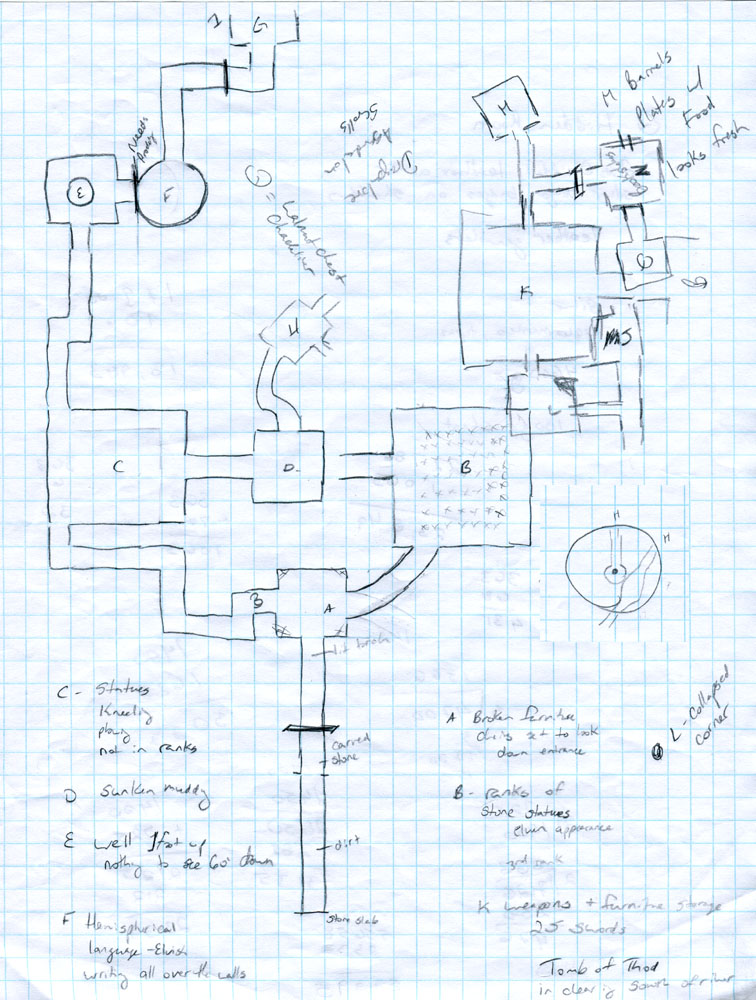 This is the refinement of their first expeditionary map. Basically charting out their path through the dungeon, while also trying to figure out where the breakpoints in the rotation scheme lay. Analyzing this map allowed the mapper to produce this: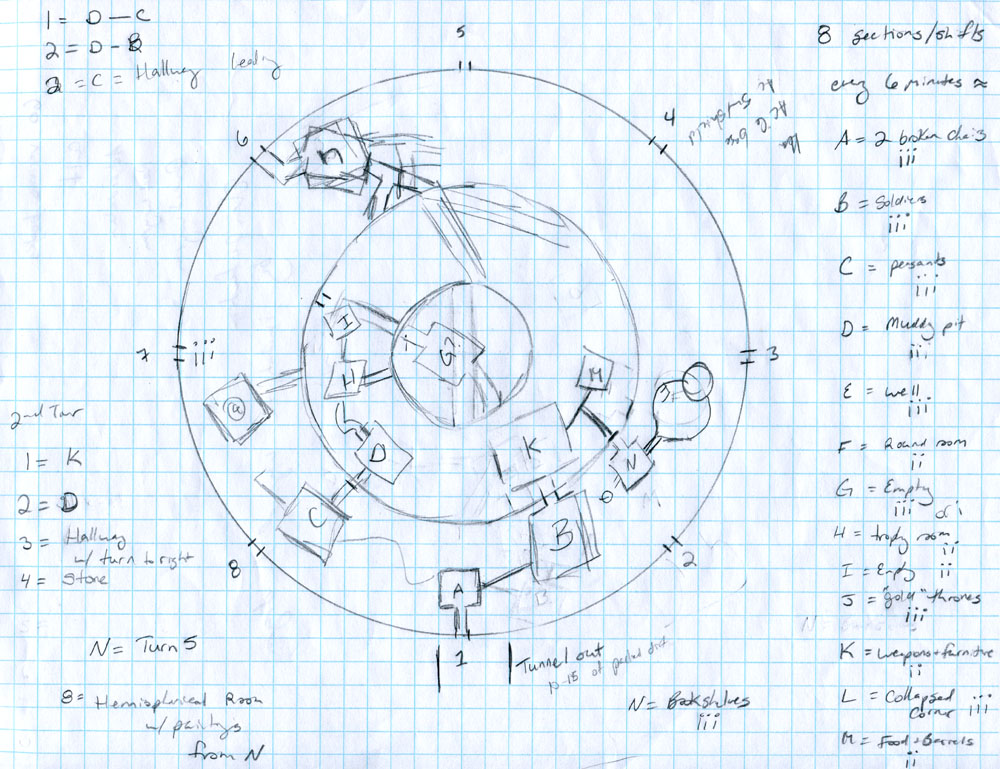 This map, representing the first effort to spatially understand how the segments linked together, went through several revisions, but quickly proved accurate enough to allow them to begin moving through the complex with purpose and intent (instead of hope and abandon).
After their last expedition, the mapper felt she had achieved a deep enough understanding of how the complex was working to further refine the map, resulting in this work-in-progress: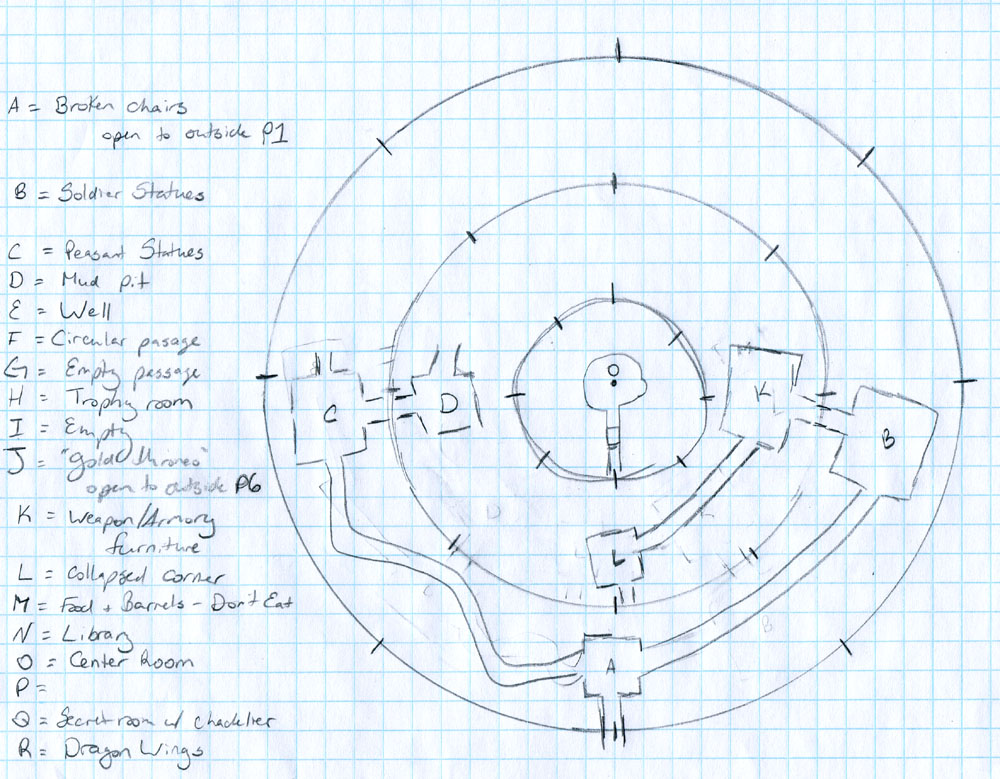 You can see larger versions of each map by clicking on them.
For reference purposes, the letters correspond to the original map as follows: A = 1, B = 2, C = 8, D = trap north of 13, E = 7, F = 12, G = unkeyed area next to 14, H = 13, I = area south of 13, J = 6, K = 10, L = 9, M = 11, N = 4, O = 14, Q = 3, R = 5.
If you're curious about my peculiar variances in the dungeon, you can also check out my current key for the dungeon in PDF format: