Back in 2011 I wrote an essay titled Opening Your Game Table. It talked about how we can play our favorite games more, share them with more people, and create more of the memorable experiences we love by changing the way we approach roleplaying games. At the time this was a relatively new discovery for me, and Opening Your Game Table was a pretty casual exultation of the possibilities I saw in an open table.
Now, however, I've spent the last five years reaping the benefits of various open tables (and also seeing some open tables crash and burn). So I'd like to take the opportunity to share some of the lessons I've learned. Some of the material here will be familiar to those who have read the previous essay, but I think you'll find the new insights of the Open Table Manifesto worth your time.
PLAYING CATCH

Imagine that you had never heard of baseball before and someone said, "Hey, wanna join a baseball team?"
"What's that involve?" you ask.
"Well, we practice 3 hours every Wednesday evening and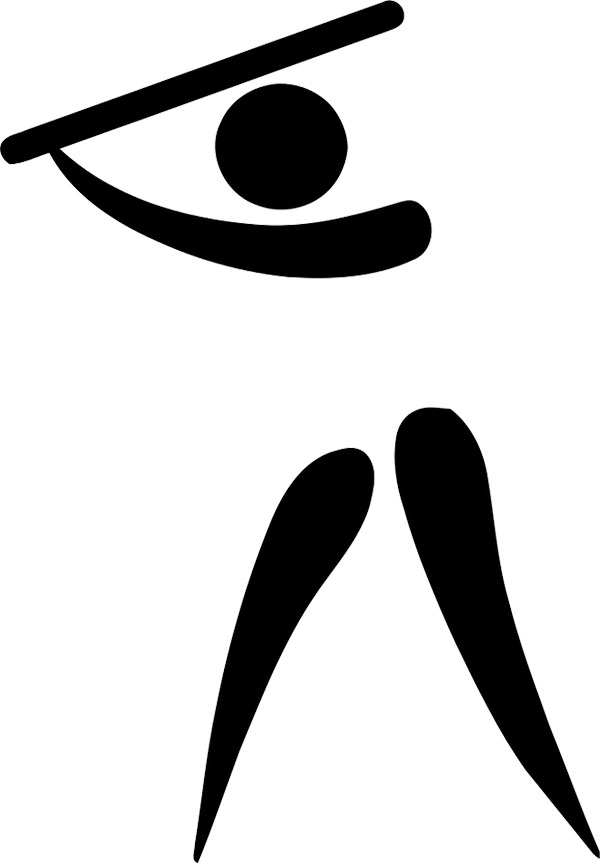 we'll have a game every Saturday afternoon for the next 7 months."
You'd have to be really, really curious about baseball in order to take that guy up on his offer, right? And if you actually made that commitment, then the quality of that baseball team would probably be really important and you'd need to be really convinced that someone was going to make a great baseball player before you'd invite them to join you, right? Plus, it's such a huge commitment of your time that it would be incredibly difficult for you to commit to two different baseball teams, so at a certain point you'd just play baseball with the guys on your team and you'd stop inviting other people to play with you because there would be no room for them.
If that was the only way people could start playing baseball, it's pretty easy to see that you wouldn't have a lot of baseball players.
Of course, that's not how people start playing baseball. Most people start playing baseball when somebody says, "Hey, wanna play catch?" And playing catch is easy. You pick up a ball and you throw it. And if you get bored, you can put the ball down and you do something else. There's no commitment, so people will be more open to trying it (and inviting others to do it with them). Some people, of course, will never pick that ball up again. But lots of people will find they like throwing the ball around, and some of those people will eventually find themselves agreeing to spend 300 hours every year participating in amateur baseball leagues.
THE DEDICATED TABLE

When it comes to roleplaying games, the equivalent to the amateur baseball league is what I've come to call a dedicated table. And it's the way that most people play RPGs today: They have a regular group of 5 or 6 people who plan to all get together on a regular or semi-regular basis for 10 or 20 or more 4-8 hour sessions.
When you agree to join a campaign like this, you're making a minimum commitment of 80 hours or more spread out over months or years of your life. Dropping out or missing frequent sessions is usually considered bad form, since losing a player (and, therefore, their character) can be incredibly disruptive to the tightly woven continuity of the modern campaign.
And that level of commitment can result in truly amazing things. Last year, for example, I ran the Eternal Lies campaign for Trail of Cthulhu: We played for 95 hours split across 22 sessions, and that amount of time allowed us to explore a deep and interesting scenario while creating well-rounded characters who changed and grew over time. I've also got a D&D campaign that's been running as a dedicated table since 2007 and, once again, the commitment of time and focus unlocks creative options that simply would not be possible otherwise. (Just like a baseball team that practices together regularly is going to be more skilled in their collective play than a pick-up team that plays for a single afternoon.)
But that mode of play also comes at a cost. Part of that cost can be personal: Lots of people talk about how they can't play RPGs any more because they just don't have the time to commit to them. Another part of that cost comes from the incredible difficulty of inviting new players to join your game (particularly if they're completely new to roleplaying games because there's no way to know whether or not they'll like the game enough to make the significant commitment you're asking of them).
What's unfortunate is that many people believe that this is a cost which must be paid in order to play an RPG, and if they can't pay that cost they conclude that they can't play RPGs any more.
But there is another option.
THE OPEN TABLE

An open table campaign is structured so that you can pick it up and play it with little or no prep. This makes the game work like playing catch: You can spontaneously play it as a spur of the moment social activity. It also allows you to open your gaming table: Instead of having a regular set of players for each session, the GM can send an open invite to everyone participating (or interested) in the campaign. The same structures that make the game instantly playable also allow you to run it seamlessly for whichever set of players show up for a particular session.
This is awesome.
It's awesome for you because you never have to worry about wrangling schedules. Feel like playing on Thursday? Send out an e-mail saying, "We're playing on Thursday. Who wants to come?" and you're good to go. Just hanging out with some friends and you're trying to figure out what to do? Normally you'd never suggest an RPG because of the prep time involved; but with an open table you can always just pick it up and start playing.
It also makes it incredibly easy to invite new players. Even if they only play the one time, they can have a great experience without causing any disruption to "continuity". Over the years I've heard many people say that they can't make an open table work because they don't know enough players. But when you actually have an open table, you'll be astonished at how quickly you can end up with more players than you know what to do with. For my first open table I started with an e-mail list of 8 or 9 players. Within a couple of months that list had grown to more than 30. Today, I have more than 60 people in my pool of active players. And that's only possible because the open table makes the recruitment of new players so easy.
This is also why having an open table can be really awesome even if you prefer the focus and intensity of a dedicated campaign: The open table is how you find the high quality, enthusiastic players who make dedicated campaigns possible. That awesome Eternal Lies campaign I ran last year? I first played with severa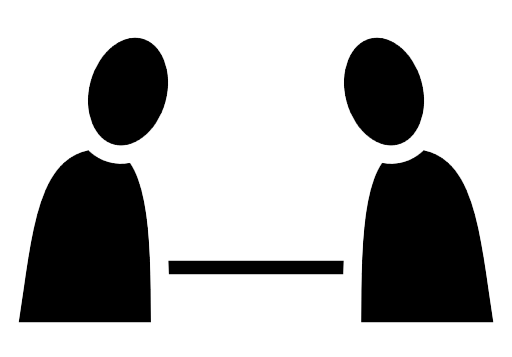 l key members of that group through my open table. And when I needed a replacement player for my long-running D&D campaign I knew exactly where to find her, because for months she'd been proving herself to be the perfect player for that campaign at my open table.
With an open table I can play with more people. I can play more frequently. I can use it as an incubator for testing out new ideas in a low-risk environment. And it improves all of my gaming, both open and dedicated.
If you love playing roleplaying games, I really believe you owe it to yourself to keep an open table in your back pocket.
It's also awesome for the hobby and the industry. This type of open format which makes it easy for you to share something you love with other people is how activities become memetically viral. Most recently you can see that with the board game boom: When you get a game you love, you play it with other people. Then those people buy their own copies and share it with more people, who also end up buying copies.
When played as dedicated campaigns, RPGs don't get that kind of viral spread. But that wasn't always the case. When D&D was first created the game was designed around an open table. And, in fact, those open table values endured and remained common throughout the hobby's rapid growth and boom. (Which, frankly, I don't think was a coincidence.)
That first game structure was the Megadungeon: It took form in Dave Arneson's Castle Blackmoor. Gygax copied it for Castle Greyhawk. And the vast majority of the earliest Dungeon Masters, following the guidelines laid out in the original D&D manuals, created their own megadungeons.
And the megadungeon campaign inherently leant itself to an open table: The dungeon didn't care who plunged into its depths each week, and therefore each expedition into the dungeon was free to feature different players and characters. Arneson and Gygax both talked about the fact that a typical campaign would feature fifty or more players, and their campaigns (and the early rulebooks) featured a panoply of options for play which could only flourish in the rich dynamics these large player bases could make possible.
The megadungeon, however, is not the be-all or end-all of open table play. So let's take a moment to step back and consider what's needed for successful open tables.