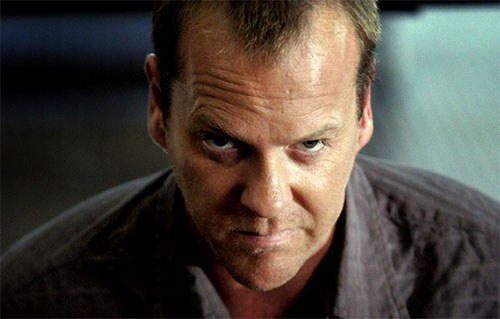 Interrogation checks are made to resolve the controlled questioning of prisoners or suspects: People who have (or who you believe might have) a reason to withhold information from you.  Obtaining information through other forms of social interaction (questioning witnesses or chatting someone up at a social soiree, for example) is certainly possible, but may not be the right fit for these mechanics.
When interrogating a subject, the questioner can choose one of two approaches:
DIPLOMACY: These are "soft" methods of interrogation. Manipulation, seduction, a building of trust, a promise of quid pro quo.
INTIMIDATE: These are "hard" methods of interrogation. This doesn't cover actual torture, but it does include aggressive techniques, threats of violence, and the like.
The appropriate interrogation skill is used to make a check against DC 10 + the subject's HD + the subject's Wisdom modifier. On a success, the interrogator gains one piece of information. Additional interrogation checks can be attempted, but each additional check applies a cumulative +2 modifier to the DC of the check.
After two failures, the interrogation will provide no more useful information. (The subject has broken down or their lawyer has shown up or they simple have no more useful information to share.)
ESCALATION
Each interrogation technique can be escalated to the next level:
BRIBERY: Diplomacy-based interrogations can be enhanced with bribery. If a sufficiently large bribe is offered, the interrogator gains a +10 circumstance bonus to their interrogation checks for the rest of the interrogation. (Alternatively, you could use these advanced guidelines for determining the efficacy of a specific bribe.)
TORTURE: Intimidation-based interrogations can be escalated to actual torture. This involves inflicting actual physical damage and pain. (Or possibly inflicting the same on comrades or loved ones.) The target must make a Will save at DC 10 + the damage dealt by the torturer. If the subject fails the Will save, the interrogator gains a +10 circumstance bonus on their next interrogation check. (Of course, they can continue torturing the subject in order to gain the same bonus again.)
Both of these techniques, however, represent a gamble: Under the temptation of bribery or the desperation of torture subjects may invent information or say whatever they think the interrogator wants to hear. There's a flat 25% chance of false information when giving a bribe. There's a cumulative 10% chance of false information when using torture. (So after torturing a subject for the third time, there will be a 30% chance of false information.)
SUPPORTING SKILLS
A couple of other skills can be useful in interrogations.
BLUFF: Subjects can attempt to provide false information with a Bluff check. If the check fails, however, the interrogator has seen through their lie and can immediately attempt another interrogation check with a +2 circumstance bonus to get the truth out of them. (All of the modifiers from their previous test still apply.)
SENSE MOTIVE: Sense Motive can, obviously, be used to opposed a subject's Bluff checks. It might also be useful for determining what threats or promises would make for the most effective intimidation or bribery (offering a circumstance bonus in accordance with the guidelines for aiding another, but perhaps inflicting penalties if the check goes awry).
OTHER SKILLS: Other skills can also be used situationally to aid the interrogation check. For example, demonstrating a bit of legerdemain with Sleight of Hand might impress a social contact. Or a Knowledge check might produce information that would endear an expert. Use the guidelines for aiding another to resolve these checks.
GOOD COP / BAD COP
An interrogation team can play good cop / bad cop by switching their interrogation technique (from Diplomacy to Intimidation or vice versa). If their first interrogation check after the swap is successful, they can negate a previous failure. (This will allow them to prolong the interrogation.)
It's exceptionally difficult to play good cop to your own bad cop: Apply a -10 circumstance penalty to the first check of an individual interrogator after the switch in approach.
DESIGN NOTES
Kenneth Hite has a technique he uses in investigation games: When the characters have gained all the information they're going to get from a scene, he holds up a sign that says "SCENE OVER" or "DONE". The statement cues the players to let them know that there's no reward to be gained by continuing to ransack the apartment, while using a sign is less intrusive on the natural flow of the scene (so if there's something they still want to accomplish in this scene of a non-investigative nature, the scene can continue without the GM unduly harshing the vibe).
The core of this interrogation mechanic is designed to do something similar: It's sending a clear and specific "we're done here" message to the players, allowing you to perform a clean cut that keeps the pacing tight.
It also has the added benefit of answering for the GM, "How much information does this guy really know?" in situations where that isn't immediately clear. (This is a question I frequently struggle with when some random mook gets interrogated.)
Collectively, that's why the difficulty cranks up after each question: I want the mechanic to terminate the interrogation for me.
You might also want to check out my Advanced Rules for Diplomacy. And my thoughts on Social Skills and PCs might also be of interest.