MAZE 7A-F – MAZE OF CONFUSION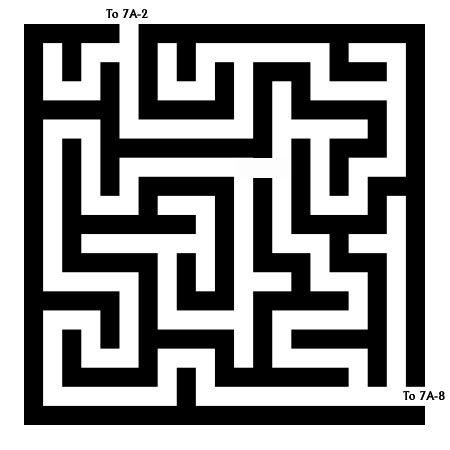 CONFUSION GAS: A gas causing a directional confusion fills the maze. Character must make a Fortitude saving throw (DC 20) each round they remain in the maze. Once they've failed their check, there's a 50% whenever giving directions (left/right) that the character will get the direction wrong. This effect persists until the character is no longer exposed to the gas (by exiting the maze, for example).
The phase minotaurs are immune to the confusion gas.