Earlier this year I reviewed Stephen Dewey's Ten Candles. Since then, it has easily become my most-played and most-demanded game of 2016. Everyone who experiences it falls in love with it. I want to help keep boosting the signal for this wonderful game, so as a special Halloween treat I'm offering a new module for the game. (For those unfamiliar with the game, each module offers a unique initial scenario. The game comes with 25 modules included, most of which can easily be used over and over again with radically different results each time.)
AURORA AUSTRALIS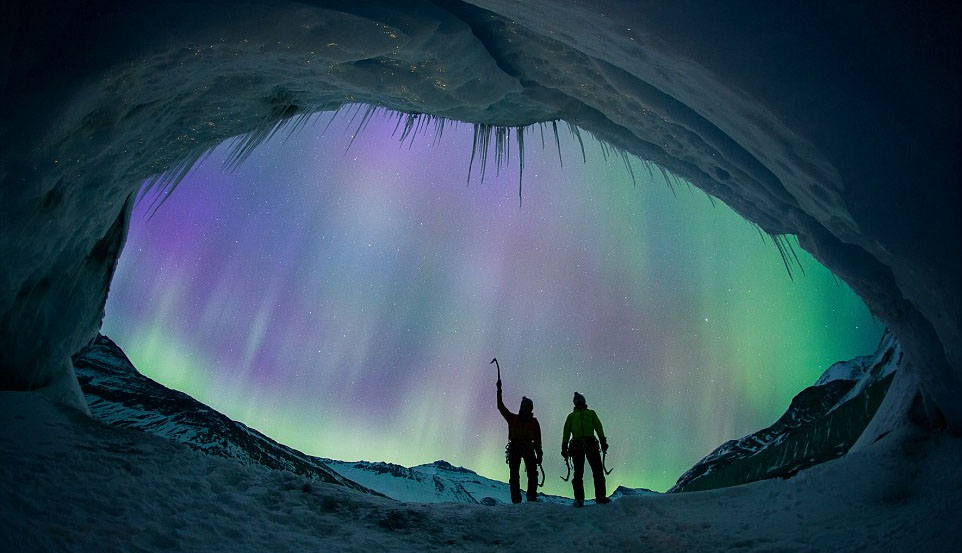 Dr. McMannus had said that there was something wrong with the aurora australis. That's why he'd come down to Antarctica – to study fluctuations in the electromagnetic field of the planet. He'd taken a snowcat out onto the ice when the Dark came. You haven't seen him since.
Your satellite uplinks went down when the Sun went out, but you were able to hear the world fall apart through the scratchy audio of your shortwave radios. There's been some sort of interference (and it's been getting worse), and when you're trying to stay positive you can mostly convince yourself that's why you've lost contact with everyone else, their signals vanishing into the night one by one.
All that's left now is the harsh glare of the camp's spotlights and the endless, icy expanse which surrounds you in every direction. Here, at least, the Darkness is not absolute: From time to time, the spectral arcs of the aurora still dance green and crimson across the sky above, casting their strange hues across the scintillating snows below.
Someone has activated a navigational beacon at Paradise Harbor. It might be that evacuation ship they kept promising to send. But this morning you also picked up a second signal, this one from Dr. McMannus' snowcat. What you're hearing doesn't make a lot of sense, but it's possible he's still alive out there.
Areas of Note: pod habitats, prefab storage containers, snowcat hanger, radio tower, science lab, the endless fields of ice
Goal: Cross the ice and investigate the radio signals