Go to Eternal Lies: The Alexandrian Remix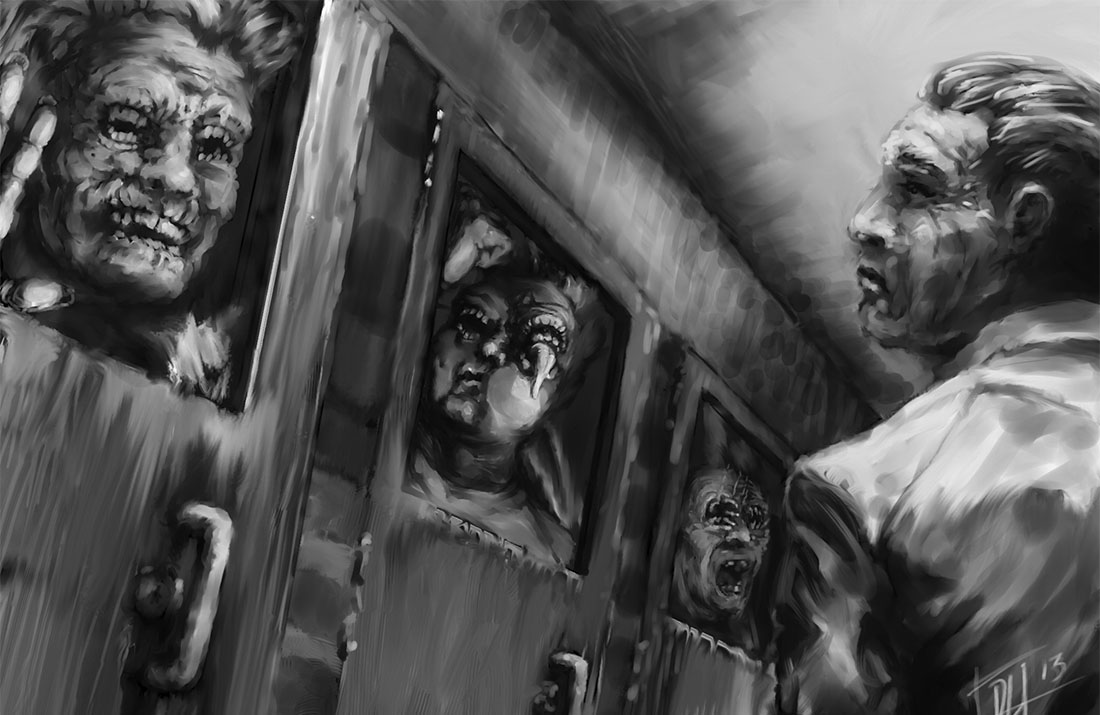 I've talked in the past about how useful it can be to build a second track of events into your campaign. Although Eternal Lies does not contain a fully-developed second track, it does include a large number of what it calls "floating scenes". I've broken these floating scenes down into two types:
FLOATING SCENES: The ten floating scenes can be freely dropped into most or all of the locales in the campaign. Their primary function is to allow the GM to flexibly play out the cult's (increasingly hostile) reactions to the PCs. This is particularly useful in Eternal Lies because the various locales are non-linear: By divorcing these floating scenes from any particular location, the authors allow the GM to independently ramp up the pressure being placed on the PCs. This is both naturalistic and effective storytelling.
SOURCE OF STABILITY SCENES: Eternal Lies doesn't specifically separate these scenes from the other "floating scenes", but I've done so for utilitarian purposes. The Source of Stability scenes are generally designed to be used between the various locales visited by the PCs: They're the interactions they have with their friends and loved ones during their moments of respite. (Although, of course, many of these scenes are specifically designed to threaten that respite.) In my running of the campaign, these inter-locale scenes were played out either via PBeM or as a sort of "before the credits" montage at the beginning of the next session. (Or some combination thereof.)
The primary reason I separated the two types of scenes is that it made referencing the floating scenes during play easier: I wanted to be able to quickly reach in and grab a floating scene whenever I needed a cult response or a thematic cattleprod. And I didn't want to have to sift through the Source of Stability scenes (which are generally not designed for mid-session use) in order to find what I wanted.