A quick primer for some of the newer readers here at the Alexandrian: When 4th Edition was announced in 2007, Dream Machine Productions went on hiatus. We were waiting to see what would happen with 4th Edition and what direction the market was headed in.
Now that those questions have been answered, DMP is slowly revving itself back up into production mode. Spells of Light and Dark: The Art of the Flame and Void proved to be the unanticipated revival product, but we've got several more in the pipeline.
But if you like what you read here on the site, I think there's a pretty good chance that you'll enjoy what DMP has to offer. This is what has come before: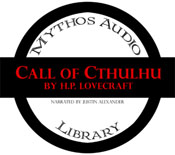 The covers above link to the RPGNow purchase pages, but the books are also available from Paizo and Lulu.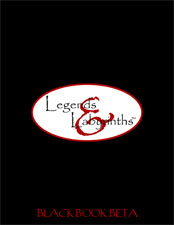 And now for the question some of you may be askng: What's happening with Legends & Labyrinths?
It's coming. Following the problems I had during the development phase of the project, I came back to it with fresh eyes and realized there were some fairly fundamental problems with the approach I was taking to the product. This isn't primarily a content issue — it's a structural one. I feel very strongly that the organization of an RPG manual has a lot to do with the utility of that manual. Because of the Sidebar Reference System, reorganizing the book has meant revising a lot of content of the SRS content.
So, as I've said before, Legends & Labyrinths will be released when it's ready. Which will hopefully be sooner rather than later.