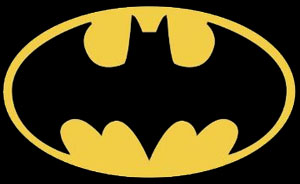 Before I say anything else, let me say this: The Dark Knight is probably the best superhero movie ever made. It may also be the best movie of the year. It may even deserve a spot in the Top 100 movies of all time (but that depends on a few more viewings and some reflection).
I'm not one of those fanboys who confuse geekgasms with quality (although there's nothing wrong with a good geekgasm), but The Dark Knight really is that good: The scripting, directing, and acting all come together to create something that's thematically, dramatically, and cinematically complex and rewarding. Heath Ledger's performance, alone, would make the movie worth watching again and again — and he's just one jewel among many.
SPOILER WARNING
With that being said, however, I did have one major problem with the movie: The ending, while thematically powerful, makes absolutely no sense.
BATMAN: They must never know what he did.
GORDON: Five dead! Two of them cops! Three crooked mobsters! You can't sweep that under the rug!
BATMAN: We'll say that I did it.
GORDON: What?
BATMAN: Admittedly, I have no motive. Plus everyone knows I don't kill people. And there's absolutely no way that you could know that I was responsible for these killings and I have absolutely no reason to confess it to you, but I think you should get on your radio right now and call it in.
GORDON: But Harvey is lying dead right here. And I haven't even had time to get the story straight with my family. And what possible explanation could I give for my family being here anyway?
BATMAN: No. This has to happen. I can be this guy. I can be the Dark Knight. Call it in!
GORDON: … I'm sorry, were you still talking? I was just thinking about the hundreds of people — including dozens of cops and mobsters — that the Joker has killed all over the city in the past 24 hours.
BATMAN: What about them?
GORDON: Oh! Hey! Here's an idea. If we're going to cover up the truth anyway, how about we just blame the Joker?
BATMAN: Oh. Yeah. I guess that makes a lot more sense. I'm sorry, I don't know what I was thinkiing.
GORDON: It's okay. You've been hit in the head a lot today.
Oh, wait. I'm sorry. That's not the actual ending of the movie. That's just the Way It Should've Ended.
But, seriously, the ending of the movie bugged me. This type of logical plot hole usually bugs me, but I think it particularly stood out in the case of The Dark Knight because the rest of the movie was so unmitigatingly perfect. It's like the difference between seeing a fly land on your hot dog during a picnic and seeing a fly in your soup at a $100-per-plate restaurant.
But I think it also stands out because this particular plot point was being used to tie together the thematic content of the entire film. And that thematic content was rich and powerful, so seeing it become fatally flawed at (literally) the last minute was very disappointing for me. It was like watching Achilles get shot in the heel.
And, to be sure, it would be very difficult to have corrected this problem without losing the thematic closure of the film. Off-hand, I think the only solution would have been to have Two-Face bring together everyone he felt was responsible for Rachel's death in order to determine their fate. (This would have put Batman at the scene of the murders, made it more important for a scapegoat to be found, and allowed for the creation of a plausible narrative — mobsters and crooked cops kill Harvey Dent, Batman takes revenge.) By opting for the more streamlined approach of having Two-Face kill them (or spare them) in a series of encounters, the narrative is simplified… but, unfortunately, it's simplified to the point of making it nonsense.
Is this a nit? Yes.
But I can also draw a direct line between this foible of The Dark Knight and a similar problem with Batman Begins: Specifically, the scene in Ra's al Ghul's compound at the end of Bruce Wayne's training when he's asked to execute a murderer and refuses. Again, this is a thematic lynchpin for the movie. And, again, it makes no bloody sense.
BRUCE: I won't execute this man. I am not a killer… And because I'm not a killer, I will KILL ALL OF YOU.
… say what?
I guess we're supposed to give him a pass because he saves the life of Ra's al Ghul. But, oddly enough, the theme of the movie is a little less powerful when interpreted as "I'm different than the criminals because I won't kill anyone played by a recognizable movie star".
I have similar problems with the end of Batman Begins, which suffers from two gaping holes in its logic:
(1) You have a machine which vaporizes water inside metal pipes buried underground… but has no effect on any of the fleshy bags of water wandering the streets of Gotham. (By "fleshy bags of water", of course, I mean "human beings".) I don't have a problem swallowing super-technology in a superhero movie, but could you at least try not to insult my intelligence?
(2) Batman seems to consistently suffer a lobotomy at the end of these movies:
BATMAN: I have a plan. Wait until the train that's a couple blocks away starts moving. Then you drive the Batmobile and race the train towards Wayne Tower. Just before it gets there, blow up the pylons nearest to Wayne Tower and cause the entire train to collapse.
GORDON: And what will you be doing?
BATMAN: I'll be on the train, fighting a largely meaningless battle with Ra's al Ghul.
GORDON: Or — and this is just an idea mind you — why don't you just get back in the Batmobile right now and blow up the train pylons we're practically standing right next to. Or any of the other pylons between here and Wayne Tower.
BATMAN: Huh, that's actually a pretty good idea.
GORDON: Or I could just place a quick call to Wayne Tower and tell them to cut the power supply to the tracks.
BATMAN: Huh. Okay, that's an even better idea. I'm sorry, I don't know what I was thinking.
GORDON: It's okay. You've been hit in the head a lot today.
These were not my only problems with Batman Begins: The character of Rachel — although powerfully redeemed in The Dark Knight — was a complete waste in Batman Begins. Batman's willingness to engage in mass property destruction with seemingly little regard for the consequences or the lives that might be lost was not only disturbing, but also unnecessary and thematically inappropriate. Also, the destruction of Wayne Manor seemed wasteful and pointless.
But there's also a part of me that feels a trifle Scrooge-like in making these (perfectly legitimate) critiques, because there is so much to love about both these movies. Batman Begins may be a significantly flawed film, but it's also a very good film. And The Dark Knight, as I have already mentioned, may have one glaring imperfection, but is otherwise one of the best movies ever made.
I am particularly entranced with Nolan's thematic exploration of the Batman mythos.
For example, the concept of "fear" has always lain at he heart of Batman's origin. In Detective Comics #33, the original telling of that origin, we can read:
WAYNE: Criminals are a superstitious cowardly lot. So my disguise must be able to strike terror into their hearts. I must be a creature of the night. Black, terrible… a… a…

–as if in answer, a huge bat flies in the open window!

WAYNE: A bat! That's it! It's an omen… I shall become a BAT!

And thus was born this weird figure of the dark… This avenger of evil. The BATMAN.
And so it was perfectly natural for Batman Begins to put the words "I shall turn fear against those who prey on the fearful" into the mouth of Bruce Wayne. But giving Wayne himself the fear of bats as a young child and then having that fear create the situation that results in the death of his parents is a master-stroke. It allows Nolan to thematically ground Batman's origin story into a character arc of overcoming and then inverting that fear.
This achievement by itself — taking an existing theme of the character and deepening it — is impressive. But Nolan doubles down again and again by exploring the concept, theme, and use of "fear" from as many angles as possible: Ra's al Ghul, the Scarecrow, and Carmine Falcone all use fear in different ways. Gotham City itself is described repeatedly as a place of fear. And, of course, the entire plot is driven by fear in its many aspects.
When you create a work of art that explores a theme as deeply and richly as Batman Begins explores the concept of "fear", the work can take on a life of its own. Beyond whatever statement Nolan himself might have been trying to make, the work itself is so complex and comprehensive in its treatment of the subject that the audience will find its own meanings reflected in the material. Different people will find different aspects of the movie resonating for them in different ways. And this also makes it a movie that's not just fun to watch again, but rewarding to watch again.
We see a similar thematic exploration and expansion on multiple levels in The Dark Knight. The title itself alludes to this as the movie creates a contrast between the White Knight (Dent) and the Dark Knight (Batman).
Even the rivalry between Batman and the Joker is deepened. There has, of course, always been a sick and twisted dance between the two characters. One doesn't have to look any farther than the Joker's death in Frank Miller's The Dark Knight Returns to see that. But when Ledger's Joker says, "I think you and I are destined to do this forever." It's a haunting moment that rings painfully true.
And I think the reason it rings so painfully true is because Nolan has done such a remarkably effective job, throughout the entire film, of establishing this as the confrontation that happens when "an unstoppable force meets an immovable object" in the "fight for this city's soul".
When Nolan plays these themes — the Joker vs. the Batman; the White Knight vs. the Dark Knight; the corruptible vs. the incorruptible — against each other, the resulting tapestry is woven together into a deeply moving and deeply meaningful narrative.
I've already seen The Dark Knight twice. But it's a movie that I will need to see many more times before I'll be able to truly appreciate the depth and subtelty of Nolan's accomplishment. And it will always be a movie that rewards another viewing… no matter how many viewings I've given it.