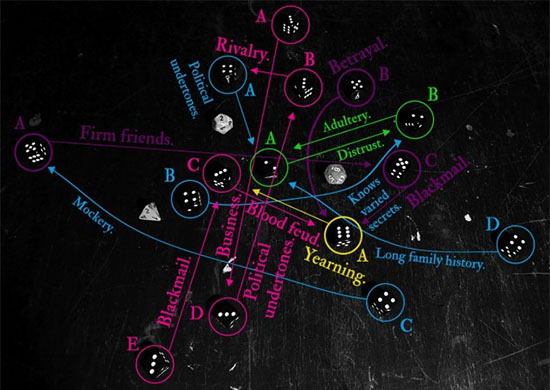 Since we're talking about urbancrawls lately, my attention was immediately arrested when I saw a couple of pretty amazing city generators over at Last Gasp.
Both of them are dice-drop generators, which reminds me of the fun you can have with Vornheim, but they're integrated with prodigious random tables. The first is a generator for small, Lovecraftian-style fantasy towns: The dice drop generates a layout for the buildings and the faces of the dice are used iteratively to form factions, feuds, leadership… It's fantastic. Check it out here.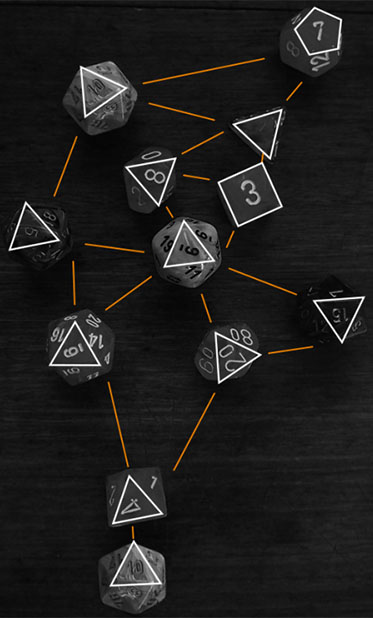 The other generator creates a particular iteration of the ever-shifting magical city of Cörpathium, which draws its inspiration from M. John Harrison's Viriconium. The dice drop in this generator determines the relative locations of city districts and then (this is the cool part) generates a whole bunch of conditionals based on which districts are present and how they relate to each other. You can find it here.