A couple months ago I mentioned that I had created counter-intelligence guidelines for the Gather Information skill. Confanity had mentioned that he was intrigued by them, and I promised to get them posted sooner rather than later. For certain definitions of "sooner" and "later", I suppose that this has now been accomplished.
Counter-Intelligence: A character can attempt to detect other characters gathering information about a particular subject in the area by making a Gather Information check. The DC of the counter-intelligence check is opposed by the original Gather Information check made in the attempt to gather the information.
Avoiding Suspicion: If a character is attempting to avoid suspicion, it becomes more difficult to detect them. Although the character suffers a -10 penalty on their Gather Information check for the purposes of collecting the information they seek, they gain a +10 bonus to their Gather Information check for the purposes of opposing the counter-intelligence check.
In addition, cautious characters can voluntarily increase the penalty on their original Gather Information check, granting an equal bonus for the purposes of opposing the counter-intelligence check. (For example a character could decide to be extra cautious and apply a -15 penalty to their Gather Information check. Their unmodified check result is 30, which is modified to 15 (30 – 15) for the purposes of determining what information they actually glean. But if another character attempts to detect their presence, they would have to make a DC 45 (30 + 15) counter-intelligence check to do so.)
Modifiers: Apply a -2 penalty to counter-intelligence checks for every week that has passed since the original Gather Information check.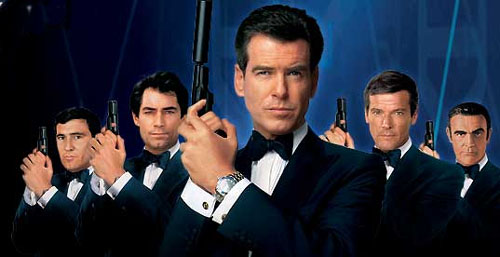 USING THE GUIDELINES
For PCs, these guidelines aren't only useful to find out if someone is asking questions about them. In fact, they're generally more useful for identifying competing interests. Who else in town is trying to find out information about the Vault of the Dwarven Kings? Or investigating the Baker's Street Gang?
Resolving these types of checks requires the GM to know two things:
(1) Who else is looking for that information?
(2) What should the DC of the check be?
The answer to the former question, of course, is situational. For the latter you could either set simple, static DCs as you would for any other Gather Information check, or you could actually resolve the opposed check.
FACTION
I generally find it useful to know what kind of information-gathering capacity factions have in my campaigns. For smaller factions (like an opposing group of adventurers or a small gang of bad guys), this is as simple as looking at the highest (or most appropriate) Gather Information skill modifier in the group.
For larger factions, I simply assign a Gather Information modifier to the group. (This number is essentially arbitrary, although I base it on the size, nature, and resources of the group in question.)
When trying to figure out how suspicious a particular group is (i.e., whether they're performing counter-intelligence to make sure anyone is asking questions about them) or how pervasive their surveillance is (i.e., how often they're making counter-intelligence checks), I've generally just relied on common sense to make a ruling whenever the question needs to be answered. But if you're running a campaign where intelligence and counter-intelligence is likely to be fairly common (for example, a modern espionage campaign), then codifying those factors might be useful.
(For example, a Paranoid group might check 1/day; a Suspicious group every 1d6 days; a Cautious group once every 3d10 days; a Naive group might never check. In other words, if the PCs investigate a Suspicious group then there would be a counter-intelligence check made 1d6 days later.)