THE DIG: 1939

In 1868 Frederick August Klein discovered the Mesha Stelae at the site of ancient Dibon. One of the stelae told of the anger of Chemosh, god of Moab, who returned to his people in a time of trouble in order to overthrow the Israelites who had oppressed them. The other told of the bleak artifact which Chemosh – the squamous, aquatic destroyer who had raped the goddess Ishtar and pillaged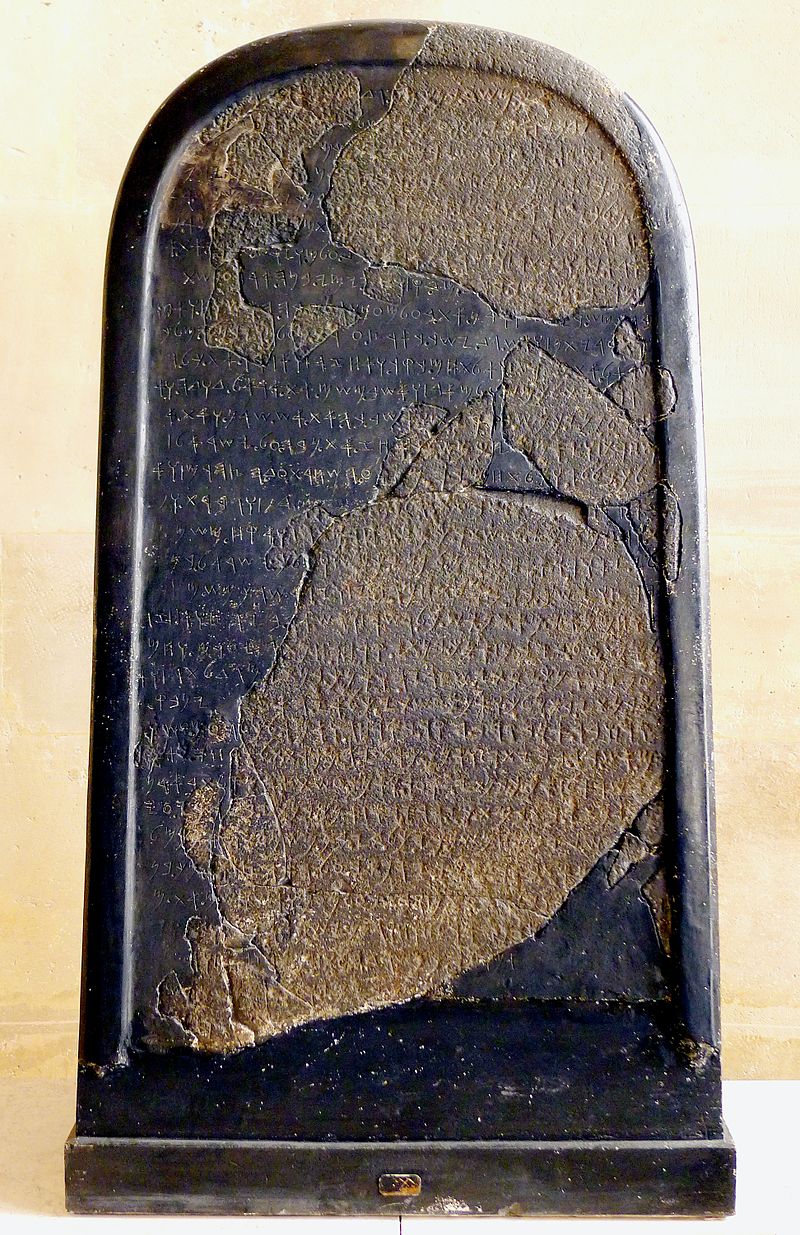 her flesh; who had feasted upon the flesh of children given as molk fire sacrifices in the valley of Topheth; whose blood flowed through the abominations of the children of Ammon – left behind to crush the Jews if they should ever threaten his people again.
When the Bani Hamida – the local Bedouin tribe – discovered that the stelae had been recovered they seized them. When the Ottomans ordered them to be turned over to the German consulate, they heated the stelae in a fire, threw cold water upon them, and broke them into pieces with boulders.
Fortunately, just before their destruction, Charles Simon Clermont-Ganneau – the noted French orientalist and archaeologist – had manged to obtain papier-mâché impressions of the stelae. So deeply disturbed was he by the content of the second stele, however, that he secreted it away, reporting only the existence of the first to the wider world in a paper written for the Revue de l'Instruction Publique. (He might not have done even so much if George Grove of the Palestine Exploration Fund had not announced the find in a letter to the The Times.)
The second stele was recovered by the Ahnenerbe in 1936. After it was translated in early 1937, Heinrich Himmler decreed that the recovery of the artifact it described was of the utmost importance. A number of subsequent investigations – following the clues contained in the ancient stele – were undertaken.
It is now the summer of 1939. As Nazi agents of the SS, you have been hand-chosen to lead an archaeological expedition into the Middle East and conduct a dig near the ancient city of D'Khesh where it is believed the artifact was interred. Upon arrival in the region, you obtained the necessary permits, organized a crew of native diggers (mongrel half-breeds and the like), established your site, and commenced work.
Initial results have been promising, but the telegrams coming from Berlin have grown increasingly urgent and demanding. It seems that there is some great undertaking afoot in Germany, and the bane of Chemosh would be of untold benefit to the ultimate undertaking of the Aryan race.
Areas of Note: Officers' tents, native labor encampment, the latrine, vehicle pool, supply tent, the dig site, the acacia tree, the endless dunes of sand, the seal of black stone, the crypt beneath
Goal: Retrieve the bane of Chemosh
Special Note: The scenario starts normally, but when the vault of Chemosh is breached the Sun, Stars, and Moon are blotted out by the Dark. Shortly thereafter, They will arrive.