In 2011 I posted the Ruined Temple of Illhan here at the Alexandrian: It's an old school dungeon crawl based around the Neo-Norska Pantheon and the supporting mythology I created. The centerpiece of of this mythology was Illhan, the eldest son of Thor. Illhan led the Eight Sons of Thor and Three Daughters of Hel to fight the legions of Nidhogg, the Great Serpent of Shadow. He was notable for wielding a hammer in each hand and his primary holy symbol was a pair of crossed hammers.
A few days ago, I was linked to this amazing piece of art entitled "The Son of Thor":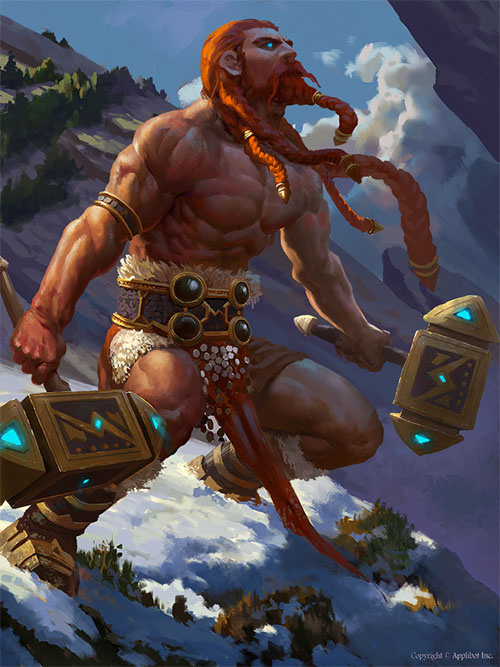 This isn't a direct depiction of Illhan, the Son of Thor. (It's some other son of Thor.) But if you were going to use the Ruined Temple of Illhan, this piece of art would be pretty cool to use.