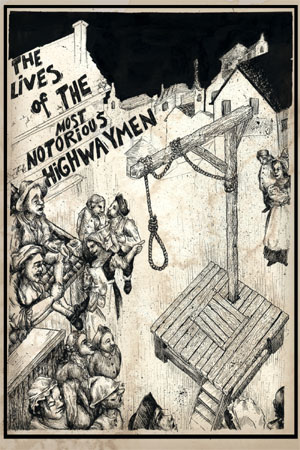 We've received a couple of rather favorable reviews for Lives of the Most Notorious Highwaymen, in which I appear as Thief-Taker General Jonathan Wild:
Be aware: The City Pages review has some pretty healthy spoilers.
Our pay-what-you-can performance is tonight: Show up and you can pay whatever you want for a ticket. We also run Thursday through Saturday next weekend.
7:30 pm – Thursdays thru Sundays
October 20th thru November 3rd
Gremlin Theater
2400 University Ave. West
St. Paul, MN