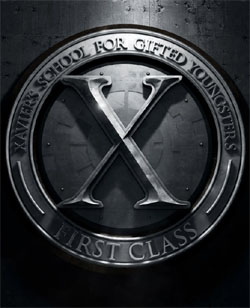 A couple years ago, I reviewed the disastrously bad X-Men Origins: Wolverine. I concluded by saying that, unless they got Bryan Singer back, I wouldn't be fooled into seeing another of these movies.
Executive Producer Bryan Singer
Story by Bryan Singer
… well played 20th Century Fox.
The previews also looked good, but I still waited for the reviews. And when the reviews came back positive (the film is currently reviewing better than Thor on Metacritic, and I thought Thor was a pretty good flick) I decided to take the risk.
And I'm really glad that I did.
Not only is X-Men: First Class better than X-Men Origins: Wolverine (a very low hurdle to clear), I think it may be the best X-Men movie they've made. It's not perfect. But it is very, very good and I recommend checking it out. (Particularly if the only reason you've been holding back is because, like me, you were so bitterly disappointed by X3 and Wolverine.)
So, in my opinion, that's two good comic book movies out of two so far this year. And I've got my fingers crossed for both Captain America (which looks great in the trailers) and Green Lantern (which will either be amazing or painful).
(Tangentially, I've seen a lot of industry "experts" claiming that X-Men: First Class is having a poor box office turn-out because Wolverine isn't in it. Well… no. It's having a poor box office turn-out because the last two movies in the franchise sucked and sucked hard. You can't just bounce back from that. I think the only way they could have avoided a poor opening weekend for this movie would have been to get Bryan Singer back in the director's chair and prominently advertise that fact. Frankly, I'm surprised they weren't plastering Singer's name all over the previews. I had to go digging to find out he was re-involved in the franchise. It would have sent a very clear "sorry about the last two films, please give us another chance" message to the audience.)