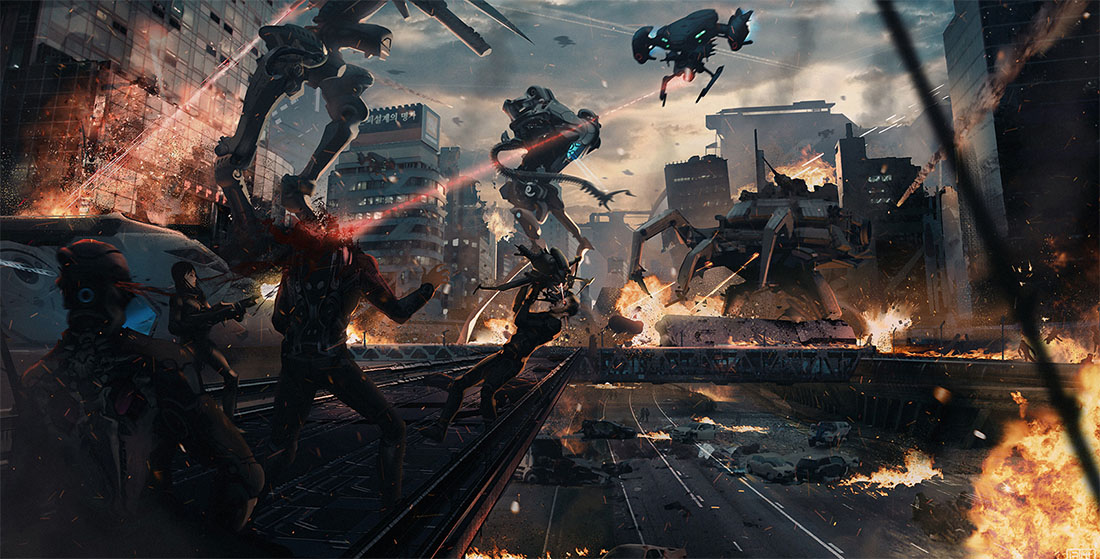 Infallibility is not, in fact, a requirement for a game master. Indeed, the idea that the act of GMing requires some sort of savant is a pernicious one which was, sadly, robbed the world of many fabulous GMs and many tables filled with happy gamers.
With that being said, one of the GM's responsibilities is, in fact, to provide a certain level of rules mastery. How you achieve that level of mastery is largely dependent on your own personal study habits. For me, the typical procedure is:
First, read the rulebook cover-to-cover. If you haven't read a rule at least once, then you've really got no chance of getting it right.
Second, prepare a comprehensive cheat sheet for the system. The process of organizing and compiling the cheat sheet is, by itself, a great way to get a grasp on how they work and relate to each other (and also sussing out those minor mechanics you would otherwise gloss over). Once you're done, of course, the cheat sheet becomes invaluable at the actual gaming table, artificially supplementing your own knowledge. As we'll see, being able to quickly and accurately reference information is almost as good as knowing it off the top of your head.
(I've also talked before about how the hierarchy of reference can be used to progressively gain system mastery.)
Third, when I think it might be warranted (or fun!), I'll also run "playtest" one-shots using the system. These are a great way for both the GM and the players to gain familiarity with the system and work out its kinks before diving into a long-term campaign. (For players, I've tangentially found that this familiarity often makes for a richer and more engaging character creation process. Knowing how a game works provides really valuable context for the mechanical decisions you make when building your character.)
BUT WHY?

Some may wonder why this rules mastery is important. I've even met GMs who, for nearly incomprehensible reasons, take great pride in being largely ignorant of the rules. (This seems related to the school of thought which maintains that the rules of an RPG are just kind of a pleasant fiction that the players improv vaguely around / the GM uses only when necessary to reign with an iron fist.)
First, presentation and pacing. Nothing deflates excitement or undercuts tension at the gaming table faster than, "Hang on, let me just figure out how the rules for this work." The Art of Pacing mostly discusses macro-scale pacing, but pacing at the micro-scale is just as important: Keeping things flowing smoothly; maintaining (and escalating) the mood; sustaining player focus and attention. All of these things require the rules to flow out smoothly, cleanly, and accurately not only to minimize friction, but also because high quality rules that are effectively applied will enhance these things.
Speaking of which, quality rulings require both knowledge and comfort with the rules. Any master craftsman or artist knows the importance of being intimately familiar with your tools, and the art of the GM is no different. A good GM will make the rules sing, finding ways to combine and recombine them to achieve (and help their players achieve) delightful and unexpected things. But you have to fully understand your tools before you can start truly playing with them.
Third, consistency. In many ways, this is actually just a special case of GM Don't List #1: Morphing Reality. If the GM doesn't know the rules, then their application of the rules will become inconsistent and unpredictable. This inconsistency results in the game world acting in weird and unpredictable ways, which inevitably frustrates the players: They see a lock and expect that they'll be able to use their Criminal skill to pick it because that's what they did last time; but this time the GM decides (or realizes) that it should actually require an Infiltration check to pick a lock and the players discover that they've sent the wrong person to deal with the problem.
Finally, when the GM doesn't know the rules — and isn't using them correctly — it preemptively shuts down certain styles of play. For some players, these elements of play are very important; for others less so. But either way, their loss will generally result in a flattened and less interesting gaming experience.
Not infrequently when I'm discussing these issues, these styles of play will be dismissed by the narrow minded as just "goofing around with mechanical widgets". But it's not that simple. Yes, there are those who play roleplaying games, in part, to have the satisfaction of overcoming (or outsmarting) specifically mechanical challenges. But mechanics permeate every aspect of an RPG, and their effect can be felt in many different styles of play. For example, there is satisfaction and enjoyment to be had in building a character who is very good at something and then doing that job well (just like the satisfaction of any job done well). When the rules suddenly shift and the mastery that you should have had suddenly ceases to exist, that can be an incredibly frustrating experience for players.
(And, in this sense, you may realize that GM Don't List #4: Thou Shalt Not Hack is, in fact, a special case of this general rule.)
GM DON'T #5.1: IGNORING THE RULES

As a corollary, it's also important that GMs don't habitually ignore the rules.
As I can already sense hackles rising across the internet, let me make it clear what I'm NOT talking about:
House rules. You're not ignoring the rules when you decide to explicitly change them in order to better your game.
Variant stat blocks. If you decide to give an orc a +1 sword or bump up a troll's Strength score, that's not ignoring the rules either. (For some reason there are people who think so, or who categorize this as "cheating". These people are, frankly, insane.)
Now that I've hopefully soothed some hackles and raised a different set of them, let's delve into this a little bit.
The main thing to notice is that when you ignore the rules you are actually stumbling directly into almost all of the exact same problems that occur when you're simply ignorant of them: Consistency necessarily deteriorates, which subsequently tanks the quality of your rulings and also creates the same frustrations from players depending on consistency in order to understand both the game world and their characters.
If you consistently find yourself ignoring (or wanting to ignore) a particular set of rules, that's an indication that those rules are fundamentally broken (at least for the experience you want to create) and you should be looking to fix them (or replace them entirely), not simply ignore them.
A common example of this are grappling rules. (Across most systems, really, but infamously so when it comes to virtually all editions of D&D.) And the solution is, in fact, to apply house rules which make grappling appealing instead of a chore.
One particularly pernicious example of this which certain GMs endemically suffer from is, "I'm bored with combat let's skip it." (Or, really, any other aspect of game play. It's just that combat seems most common here.) This usually takes the form of resolving 1-3 rounds of combat normally and then saying, "Eh. Fuck it. Let's just sum up what happens and move on."
The GM's intention here is good: They sense that the game is getting boring and they want to fix it. But in doing so they systemically create a number of other problems:
Characters built to enjoy their spotlight time during combat are being punished.
Strategically clever and creative players often spend the first few rounds of combat setting up an advantageous situation that will give them a big, satisfying pay-off as the combat continues. By cutting combat off just as they finish their set up, the GM is perpetually blue-balling them.
Because they're never certain exactly when (or if) a particular combat is going to be summarily dismissed, players become uncertain in their use of limited supplies. Burning a one-use potion or once-per-day ability only to have its use become irrelevant when the GM decides combat has become too "boring" to continue is incredibly frustrating.
All of these problems only get worse when the GM defines "boring" as "the PCs are winning", while remaining fully engaged and excited as long as his bad guys have the upper hand.
BUT RULE ZERO!

"But it's the GM's god given right to change or ignore the rules at their whim!"
Sure. But insofar as we agree that this is a power which a GM has, I would argue that its use should be considered, deliberate, and, above all, limited. More generally on this topic, I would tend to make three final observations:
Calvinball is a really funny joke, but it is, in fact, a joke. There's a reason why games have rules, and RPGs are no exception. System matters.
In my experience, the motivations GMs have for unilaterally ignoring the rules tend to be shitty ones. Virtually all of them, in fact, rhyme with "tailroad".
But let's assume that the GM has accurately identified a truly singular instance in which the rules should be ignored (instead of permanently changed) without letting their players know (instead of explaining the ruling they're making and why it varies from the norm) in order to truly increase the table's enjoyment of the game. Here's my question:
What gifts the GM with the unique capacity to recognize when the application of a rule would be a bad idea for the game?
If you'd be equally happy with the other players at the table unilaterally deciding to fudge a dice roll or pretend that their skill rating is higher than it is or act as if their character has an ability that isn't on their character sheet, then more power to you. But what I see at the table (and usually observe in these hypothetical discussions online) are hypocrites who simply feel that their opinion is infallible, but the judgment of everyone else at the table can't be trusted.
TRIAGE AT THE TABLE

In reality, of course, nobody is perfect. Nobody is a walking encyclopedia. (Or, if they are, it's the result of years or possibly decades of experience with a system.) Mistakes will be made. Rules will be forgotten or overlooked. That's okay. The GM has to become comfortable with their fallibility so that they can deal with the consequences when they arise.
So what happens when you forget a rule at the table?
I've already mentioned cheat sheets. Permanently bookmarking frequently referenced sections of the book also helps. (Post-It Memo Flags are great for this.)
Also: Use the expertise of your players. Don't be afraid to ask, "Does anybody remember how much damage a fireball does?" There are far too many GMs who are so terrified of the rules lawyer boogeyman that they won't take advantage of the communal brainpower of the gaming group as a whole. (I've also found that some rules lawyers behave better when they can apply their rules expertise in this way. Not all, but some.)
Another very effective technique, particularly in combat, is to delegate someone else to look up a rule while you move onto and begin resolving the next action. You can then jump back to the original action when the rules reference is ready. (The multitasking keeps the game moving forward through the rules reference instead of creating a dead space.)
Finally, if a particularly obscure rule is escaping all efforts to clarify it, don't be afraid to make an ad hoc ruling while making a note to come back and check what the actual rule is during the next break or after the session. It's okay to trade strict accuracy to keep the pace up. (It's also, in my experience, a good idea to openly tell your players what you're doing. It doesn't hurt if you give the PCs the benefit of the doubt when making these sorts of rulings, either. Default to yes, after all.)
Mistakes will be made and sometimes your current mastery will prove insufficient for the challenges of the moment. But as long as you handle these moments with openness, clarity, and goodwill, you'll come out on top. And, of course, the cliché is true: Every mistake is a learning opportunity. Every mistake can make you a better GM… if you let it.