For information on using proactive nodes, see Advanced Node-Based Design.
PROACTIVE NODE – NEURALITE MERCENARY CREW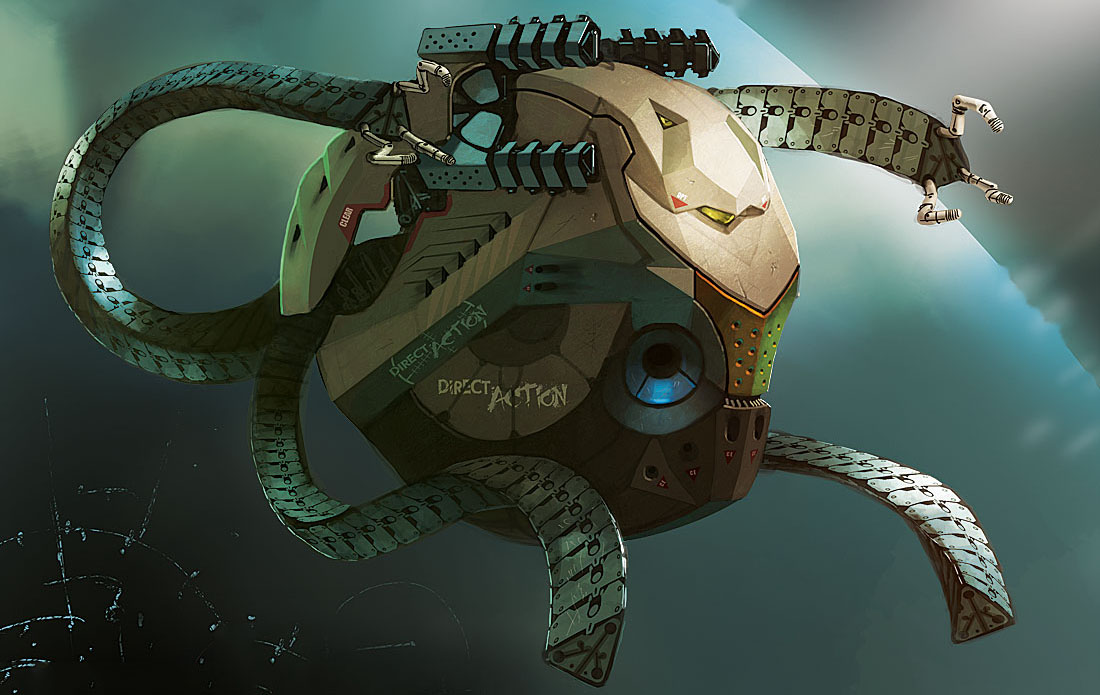 If Neuralite becomes aware of the PCs and decide that they represent a serious threat, they'll a freelance mercenary pair named Lorn and Ares. (PCs may be able to trace their hiring back to Neuralite.)
---

NEURALITE MERCENARY CREW (x2)


Morph: Reaper

Skills: Academics: Anatomy 45, Beam Weapons 45, Blades 70, Fray 70, Free Fall 45, Gunnery 55, Hardware: Armorer 55, Hardware: Industrial 35, Hardware: Robotics 50, Interests: Merc Units 50, Interests: Music (Synth Rage) 55, Intimidation 35, Kinetic Weapons 75, Language: Russian (Native) 90, Language: Arabic 60, Language: Mandarin 45, Networking: Autonomists 35, Networking: Hypercorp 60, Networking: Firewall 30, Perception 25, Pilot: Groundcraft 80, Profession: Security Ops 60, Profession: Squad Tactics 65, Protocol 40, Research 20, Seeker Weapons 50, Unarmed Combat 40

Implants: Access Jacks, Basic Mesh Inserts, Combat Armor (Heavy), Cortical Stack, Cyberbrain, Cyberclaws, Extra Limbs (4), Magnetic System, Mnemonic Augmentation, Pneumatic Limbs, Puppet Sock, Reflex Booster, Structural Enhancement, Weapon Mount (4, articulated)

Gear: Back-Up, Monofilament Sword, Muse, Portable QE Communicator, Seeker Rifle with Smartlink (Frag and High Explosive Seekers), TacNet Software

Mobility: Walker (4/20), Hopper (4/20), Ionic (12/40), Vectored Thrust (4/20)

Senses: 360-degree, Anti-Glare, Radar, T-Ray Emitter

Armor: Heavy Combat Armor (16/16)

Melee: Monafilament Sword 70 (AP -1, DV 2d10+5)

Ranged: Railgun Assault Rifle 75 (AP -9, DV 2d10+8 – SA, BF, FA – 200 rounds)

Seeker: Seeker Rifle (w/smartlink) 60; Ammo: Frag Seeker (AP -4, DV 3d10+6); Ammo: High Explosive Seeker (3d10+10)

---
PROACTIVE NODE – MODYA THE EXSURGENT

THE CALL: At some point after meeting the PCs, Modya calls: She's not feeling well. She worries that her condition might be getting worse. She really needs some help and she wasn't sure who else to call. She asks them to come and meet her at the balcony park she's calling them from.
BALCONY PARK: A large, ovaloid platform suspended between two spindle-scrapers.
When the PCs arrive, Modya is in even worse shape: Protoplasmic bulgets erupt from her skin as her cell membranes rupture and then her body rips apart as the exsurgent virus takes hold of her. Something protoplasmic and horrible (a jelly exsurgent) tears its way out of her.
THE CHASE: The exsurgent, still fueled by Modya's panic, will attempt to flee the scene. This triggers a chase scene featuring:
Dramatic leaps from one microgravity building to the next.
Accelerated microgravity freefalls.
Bursting through windows and racing across office complexes only to leap out the other side.
Disrupting an aerial dance routine being staged on a cobweb of wires strung between balcony stages.
---

JELLY EXSURGENT

Skills: Exotic Ranged Attack (Spit) 40, Free Fall 50, Perception 60, Unarmed Combat 40

Notes: Minimum damage from standard kinetic weapons and blade attacks.

Mobility: 4/16

Senses: Enhanced Smell

Armor: 12/12

Melee: Tongue 40 (DV 1d10+3 plus toxin)

Ranged: Spit Attack (area effect, toxin); Toxin: onset 1 action turn, duration 5 action turns, effect 1d10 ÷ 2 DV per Action Turn

---
PROACTIVE NODE – LYSANDER THE CONSCIENTOUS OBJECTOR

CALL FOR HELP: The still-sane fork of Lysander Vangelis that is running on his ghostrider module realizes that his alpha has gotten out of control.
This fork can be used to fill the PCs in on anything they've missed and warn them of the impending release of the epsilon psike-out (Node 5).
DEVELOPMENT: The fork might be able to actually copy itself out of the ghost module and escape. (Or it might request assistance from the PCs to accomplish that.) The fork might become an ally or resource for the PCs in the future, but it should be noted that even before he went insane Lysander Vangelis was still the sort of guy who would experiment with exsurgent virus strains on non-consenting civilian populations.