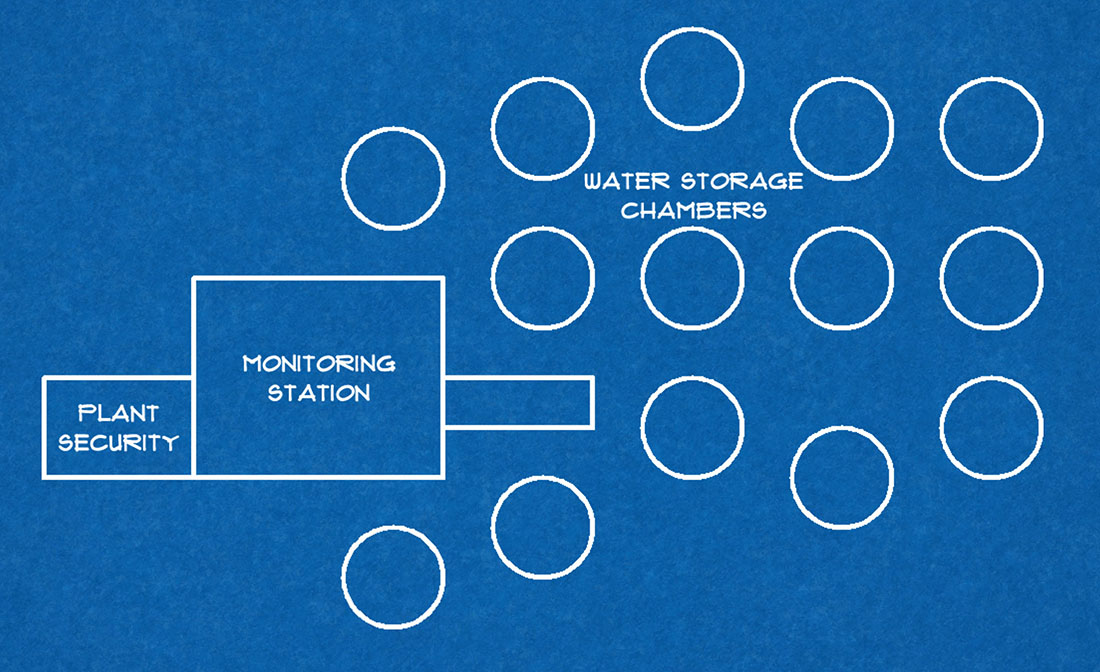 The Nova York water treatment facility is nicknamed the "coconuts" because the water reserves are held in huge spherical chambers. Some of these chambers have been built far back into the skin of Metis (feeding water through channels in the skin to distant parts of the city), but the oldest and primary water treatment facility takes the form of a patch of stone "dimples" which emerge from one side of the central chamber.
CORIOLIS GRAV-FEEDS:
Four massive, rotating structures are suspended above the dimples. Huge, flexible pipes descend from the structures and can be "dipped" into the dimples below.
These roving platforms spin to create the gravity necessary to create water pressure throughout Nova York.
Two of the platforms process waste water (filtering it back into the dimples below); the other two platforms suction water out of the dimples and into the NoYo water system.
At any given time, generally only one platform of each type is actively spinning. (The other platform moves into position over the next dimple and activates at "changeover" when a dimple has either been emptied or filled.)
SECURITY
Neuralite controls security for the facility, but this has mostly been sub-leased.
Security guards and water treatment plant workers have no idea what's going on.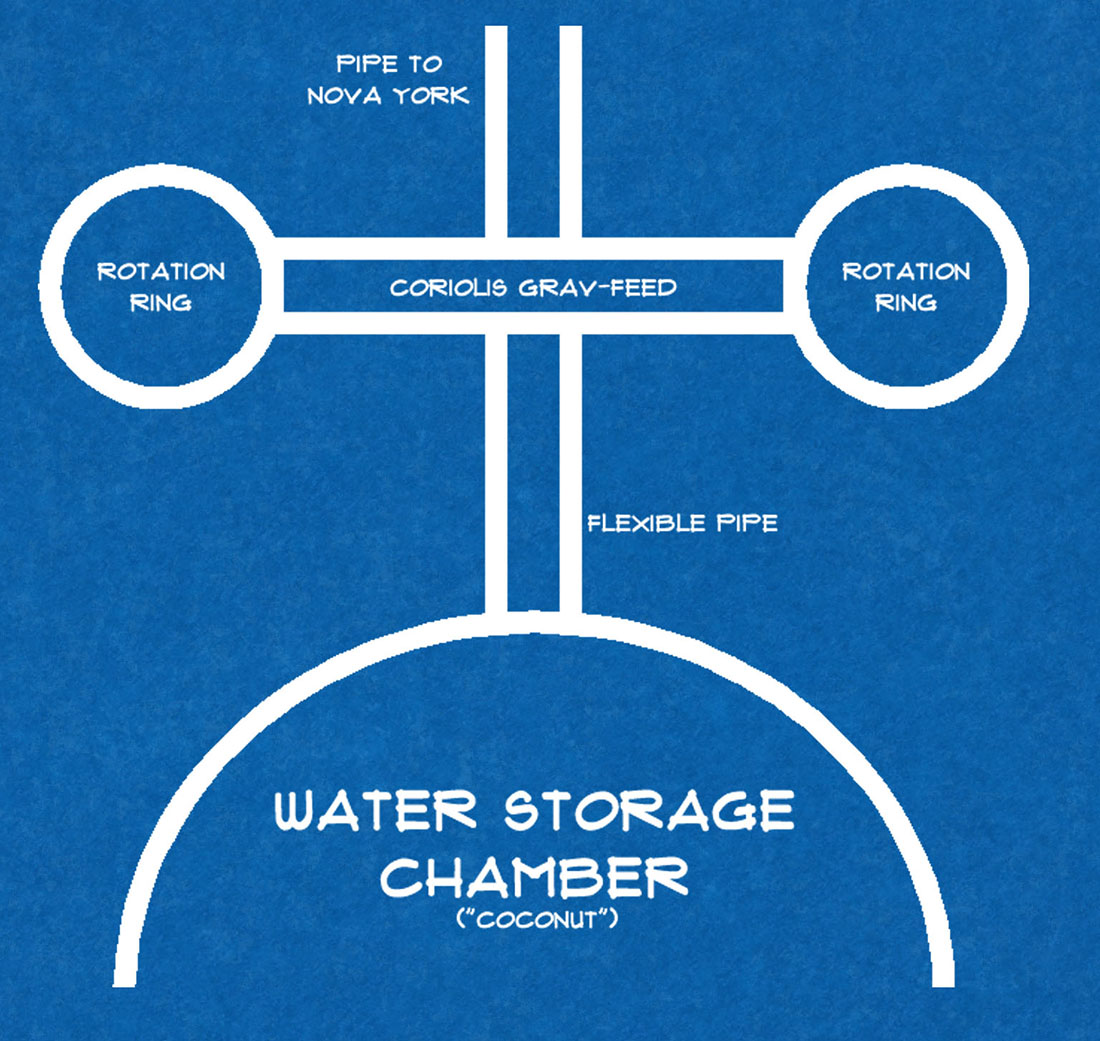 NEURALITE GRAV-FEED:
Neuralite has used their authority to install "security equipment" in one of the outflow grav-feed platforms.
This equipment is releasing the epsilon primer and has also been recently loaded with the epsilon psike-out.
NEURALITE TEAM – ON THE GRAV-FEED:
Lysander Vangelis, Lead Researcher (see pg. 17)
Conway Feren, Chief Security Specialist (see page 18)
Neuralite Security Team (x8 – NPC File 1, pg. 15)
DEACTIVATING THE EPSILON FEED:
The equipment is located inside the grav-feed; meaning it's underwater inside the outer ring. If the outer ring is spinning, characters will experience 1.4g of force. (Their actions will be taken under the equivalent of 2 wounds; -20 penalty to tests, -2 penalty to initiative.)
The grav-feed itself can only be shut down from the central control station. (This will also have the result of temporarily crippling Nova York's water supply.)
RUNNING THE NODE:
The Neuralite team is likely getting ready to release the epsilon psike-out when the PCs arrive. (Either because that was the original schedule or because they know the PCs are closing in.) The only thing they're waiting for is the next changeover when this platform will go live.
Vangelis will activate the platform if at all possible. Once that happens, there will be very little time before the psike-out contaminated water flows into Nova York.