In order to be successful, I believe an open table requires (or will greatly benefit from):
Quick Character Creation
Easy Access Systems
Open Group Formation
Default Goal
Default Action
Regenerative / Extensible Content
QUICK CHARACTER CREATION

At the beginning of any given session at an open table, you can have a brand new player sitting at the table. They'll need a character to play, but the character creation process needs to be expedited: You don't want the other players growing bored while waiting on the newcomers; nor do you want to spend half of every session generating characters. What you're looking for, ideally, is a process that takes no more than 15-20 minutes.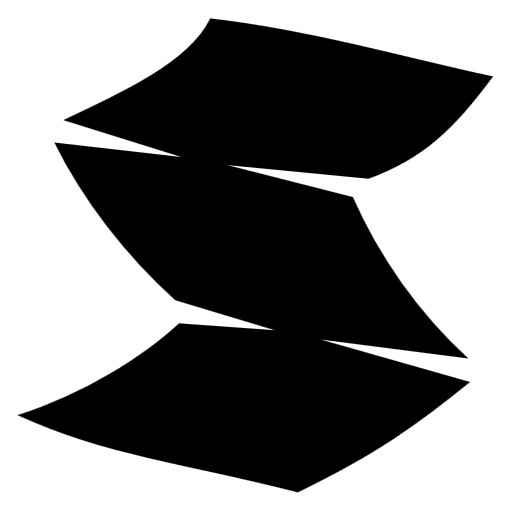 Character creation in OD&D basically proves perfect for this: Roll ability scores. Pick a race. Pick a class. Buy equipment. Play! (And I eventually reduced this time commitment even more by designing equipment packages that could be quickly selected.)
Unfortunately for the purposes of an open table, most RPGs these days feature far more elaborate character creation procedures.
PREGENS: Pregenerated characters offer a simple alternative (just pick one and start playing!), but as I discuss in On the Importance of Character Creation this solution isn't without its disadvantages: Creating a character fires up the imagination. It gets new players thinking about all the cool things that they're going to do with the character. If someone is the type of person who's going to get excited about playing an RPG, then character creation is going to hook them.
In that same essay I also lay out three principles that are generally true and which particularly apply to an open table:
Character creation must be quick.
Character creation must be fun.
Character creation must be comprehensible.
(The last meaning that the decisions being made must be meaningful to someone even if they haven't read the rulebook: Choosing whether you want to be a Soldier or a Hacker is something you can do with zero rules mastery. Spending a budget of 100 character points is not.)
LIFEPATHS: Another solution is to use a character creation system that the GM can effectively guide new players through away from the table. (So if a new player signs up for the game, the GM can engage them via e-mail or chat in the days prior to the session so that they'll have a character ready for them when they show up.) I find that lifepath systems are particularly effective for this: For each step in the lifepath I can randomly generate the events, and then present those (plus the decision the player needs to make) in an e-mail.
This has the advantage of creating a much deeper and richer character, but there are drawbacks. (It's not as easy to run a pick-up game on-the-fly if nothing else.)
EXPERIENCED PLAYERS: Of course, if you only plan to play with experienced RPG players who can guide themselves through the character creation process before coming to the table, these concerns become far less significant. (But, obviously, the utility of your open table will be limited.)
In the absence of an ideal character creation system for you game, some combination of these alternative methods – lifepaths, a rich selection of pregenerated characters, trusting experienced players to create their characters – can bypass the most significant issues.
CHARACTER CREATION HOUR: You can also set up your sessions so that new players can arrive an hour (or more) before the other players to create their characters. If you can make the scheduling work, this is often a good compromise. The disadvantage is that it tends to rule out weeknight sessions. It can also create confusion around scheduling.
UPKEEP TASKS: It can also be effective to pair the character creation portion of the session to a set of upkeep tasks that are performed for established characters. This can include things like managing hirelings, advancing characters, purchasing new equipment, randomly generating downtime events, checking on the progress of long-term arcane research, playing a mini-game with a character's corporate investments, and the like.
This technique isn't meant to mitigate longer character creation processes. (You're still losing play time if nothing else: You want to get to the action.) But it is effective time management (and opens up an additional design space).
EASY ACCESS SYSTEMS

An open table needs a system that's easy to access. This does not, it should be noted, necessarily mean a simple system. Rather, an easy access system is one which allows players to start playing quickly.
D&D 3rd Edition, for example, is not a simple system. But it is an easy access system: Once you explain skill checks, combat actions, attack rolls, and damage a new player has everything they need to know in order to start playing.
Eclipse Phase, by contrast, has roughly the same degree of mechanical complexity as D&D 3rd Edition overall, but it is a much harder system for new players to access: You can get a similar spiel of skill checks, combat actions, attack rolls, and damage… but you'll find that new players will also flounder unless they understand how to interact with digital systems and use the reputation system for obtaining things and favors.
I've found it difficult to quantify exactly what makes a system harder to access. But you'll know it when you see it. Dissociated mechanics certainly play a part in it (often creating common decision points which only make sense for players with a comprehensive understanding of the rules), but this is not the only factor (as the example of Eclipse Phase indicates).
CUTTING TO THE CHASE: If you've got new players at a session of your open table, you basically want to be able to start actual play within 30 minutes at most. This includes character creation and the rules explanation.
OPEN GROUP FORMATION

Because different players and/or characters will be participating in every session, the open table requires a premise which supports the constant shuffle of personnel. In general, I've found this breaks down into either (a) expeditions or (b) organizations that can assign task-specific teams.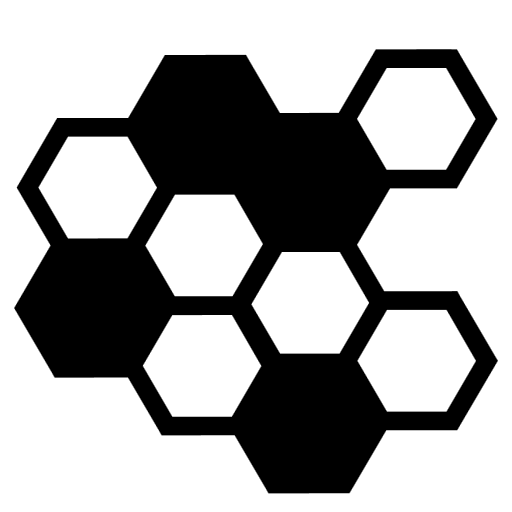 The classic hexcrawl is an example of an expedition: The PCs are all based out of a frontier city and each session essentially becomes an ad hoc expeditionary team that's going out to explore the wilderness together. Megadungeons work the same way (although in the case of something like Undermountain, the frontier is subterranean and the city is a metropolis).
Task-specific teams can include things like shadowrunning (where various Mr. Johnsons assemble their "chosen" team for each session/mission) and Delta Green agents (who are assigned to each case). One could also imagine, say, a Star Trek open table in which each session consists of an away team mission.
DEFAULT GOAL

The point of open group formation is that it allows us to immediately contextualize why each semi-random assembly of characters has come together. We don't need to spend much (if any) time at the beginning of each session figuring out how the characters have met each other or why they're motivated to work together.
This goes hand-in-hand with a default goal: Hexcrawls and megadungeons have a default goal of exploration (usually motivated by treasure). Delta Green agents have a default goal of "solve the case". And so forth.
For an open table, it is particularly effective for your default goal to be:
Holographic – i.e., a group can achieve part of the goal and still feel like they got a complete experience. (For example, you can explore part of the wilderness in a hexcrawl or get some of the treasure in a dungeon and still feel like you've accomplished something.)
Non-specific – e.g., you can get a bunch of treasure from Dungeon A and then get more treasure from Dungeon B and still be accomplishing your goal of "getting lots of treasure".
Non-interdependent – e.g., you can clear the first half of a dungeon and somebody else can clear the second half; whereas you generally can't solve the second half of a mystery unless you've got clues from the first half.
The reason for this should be fairly clear: Since each individual character/player will only be seeing part of the total play experience, it will be best if each slice of that experience remains meaningful in and of itself.
The alternative method for achieving this is basing your open table around a series of one-shots (each of which is a stand-alone experience). But there are limitations and drawbacks to this approach (mostly relating to an increased prep load and the difficulties of guaranteeing that each one-shot will successfully wrap in a single session).
DEFAULT ACTION
In addition to a default goal, open tables also benefit from having a default action (which, for obvious reasons, is usually directly connected to the goal).
A default action is basically something that a character can do to trigger interesting content even if they have nothing else to do. For example, in a hexcrawl – when all else fails – a character can simply choose a compass direction and start walking. In a dungeon you simply choose an exit from the room you're in and walk through it. In Technoir you ask any connection for a lead or a job.
Combined with a default goal, the default action allows players to sit down at any session of your open table and immediately know what they want and what they should do to achieve it. When properly designed, it should basically be impossible for the players to ever say, "I don't know what to do."
Default actions are useful for sandbox campaigns in general, but are specifically useful for open tables because – like open group formation – they facilitate effortless session starts. During actual play you'll discover that specific goals and agendas will rapidly begin to accumulate (and entire sessions will be scheduled with the specific aim of achieving them), but with a default action the question of, "What do we do today?" is simplified away and ceases to be any sort of obstacle to play.
REGENERATIVE / EXTENSIBLE CONTENT

A successful open table is, in fact, all about removing these obstacles to play. The goal is to make your open table campaign as easy to pick up and start playing as any board game. Ideally, play can become an impulsive activity.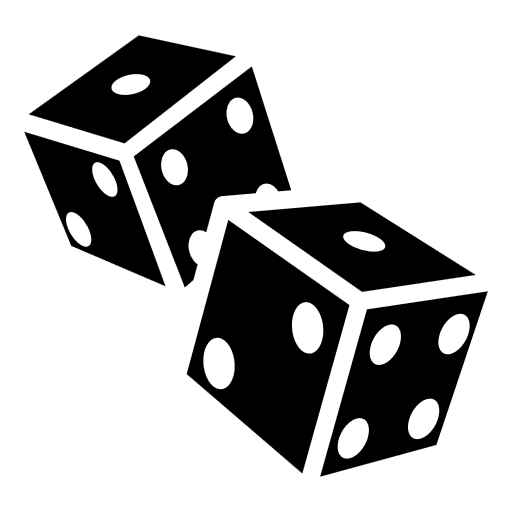 One of the obstacles preventing that from happening is the need for a GM to generate new content. If you played the game yesterday, would you be ready to play it again tomorrow? You could create a backlog of material, but at the end of the day you're still going to have to prepare new material. (This is one of the reasons why an open table based around sequential one-shots is possible, but not necessarily ideal.)
This has the appearance of a Catch-22: Ultimately, for material to exist, somebody has to prep it.
This is true, but the prep load can be heavily mitigated by designing what I refer to as regenerative content.
A fairly common form of regenerative content are procedural content generators. The most common example are probably wandering monster tables: In addition to spontaneously generating content during a session, they can also be used to restock dungeon levels which have been previously been cleared by the PCs. Thus, for example, the megadungeon becomes a regenerative structure: With minimal effort, you can constantly refresh its content. (See Juggling Scenario Hooks in a Sandbox for an example of this at length.)
Hand-in-hand with the need for regenerative content, however, is the ability to quickly and easily expand the content of the campaign for long-term players. (In a megadungeon this is as easy as adding more dungeon levels. In a hexcrawl, you simply continue drawing hexes on the edges of your map.)