The handling of distance in roleplaying games can be roughly broken down into two types: First, there are systems which calculate and manipulate the specific measurements of the game world (measured in feet or meters or whatever). Second, there are systems which handle movement and distance through some form of abstract mechanic.
Let's refer to these as "precise" systems and "abstract" systems, respectively.
When executed properly, abstract distance systems are really just formalizing the way that people handle "precise" distance without using some form of visual reference.
For example, imagine that you're playing D&D without a grid or battlemap and the GM says, "They're about 20 feet away from you." What's the GM really saying there? There's no tape measure. He imagined the scene, eyeballed the distance in his head, and gave a figure that's basically in the right ballpark. He could have just as easily said 15 feet or 25 feet.
In general, the GM is going to make these decisions based on one of two criteria:
(1) A visualization of the game world ("they just came out of the tree line and that's a fair distance away, let's call it 150 ft."); or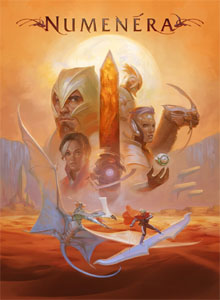 (2) A mechanical assessment ("a typical PC should need to run for at least two rounds before reaching them; they can run 120 ft. per round, so let's say it's 150 ft. away")
When using an abstract system, a GM should be able to use these exact same criteria.
Numenera, for example, breaks distance down into four categories: Immediate distance (anything up to about 10 ft.), Short distance (anything up to about 50 ft.), Long distance (anything up to about 100 ft.), and Extreme distance (anything beyond that).
So now the GM can use the same basic process:
(1) The archers came out of the tree line. The PCs are really far away from the tree line, so that's an Extreme distance.
(2) The PCs shouldn't be able to reach them in a single round, so they must be at an Extreme distance.
ZONES
When not using a precise visual reference, the other thing a GM needs to keep track of is the relative position of the various characters in a combat scene. This is relatively easy if there are only a few characters, but as the number of characters grows it will eventually surpass the GM's capacity unless (a) they're some kind of savant, or (b) they figure out shortcuts. One of these shortcuts is to simply group characters together: You know that Gwen and Cassie are engaged in melee with the ogre, so all three of them are in one group. There are a couple of PC archers standing a few feet behind Gwen and Cassie, so that's another group. And then you've got six goblins running towards the party from across the room. (This way you're only tracking three groups instead of eleven characters.)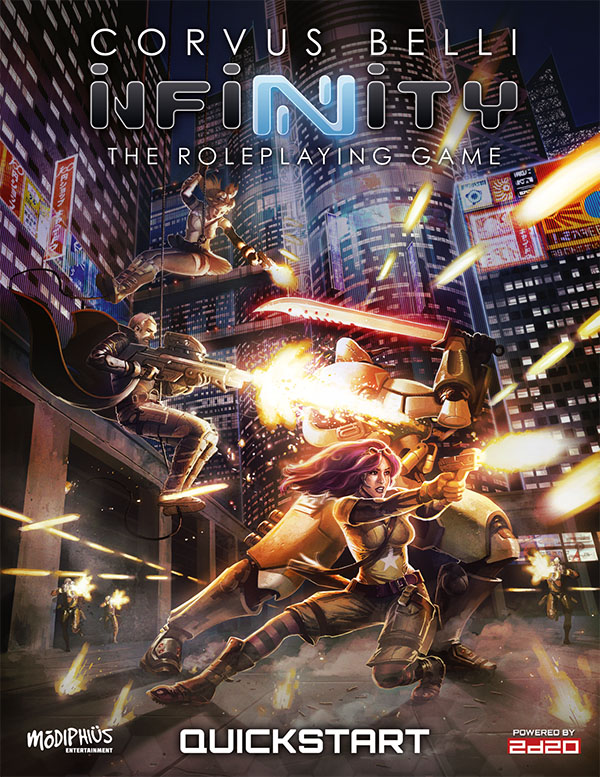 Another common form of abstract distance mechanic are Zones. (We're using those in Infinity.) And what zones basically do is formalize the mental process of grouping characters together: Gwen, Cassie, and the ogre are all standing near each other (they're in the same zone). The two archers are a little bit off to one side (one zone away). And the goblins racing towards them are still a couple zones away.
One of the common problems people seem to run into with abstract distance systems, in my experience, is that they try to translate the abstract system back into specific measurements. Then they run the specific measurements back through whatever mental process they use for abstracting it in the theater of their mind, and then they try to translate it back into the abstract mechanic. The result tends to be like a drunk centipede trying to tap dance — they end up tripping over themselves a lot.
Okay, so if all these abstract mechanics are basically doing the same thing as the "theater of the mind", what's the point of them?
First, it gets away from the false deity of "precision". Precision is great if that's what you want and if you're using a visual representation (usually miniatures) and mechanics which allow you to take advantage of that precision. But if you're not, pretending that there's any real difference between 125 feet and 130 feet is an illusion.
Second, it can eliminate irrelevant mathematical calculations by cutting directly to the mechanically relevant distinctions.
Third, these mechanics can also serve as a nice, flexible foundation for other mechanical features. For example, you can define zones with various effects that can make it easier to manage strategically interesting terrain without using battlemaps.