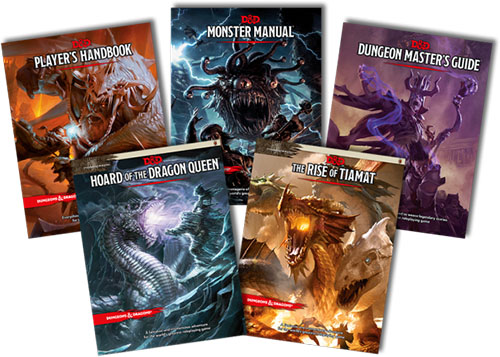 As some my readers here may be aware, a hotly burning controversy has broken out around the list of people credited as "Consultants" in the 5th Edition of Dungeons & Dragons. Specifically, two people on that list — RPGPundit and Zak S. — have been accused of harassment and misogyny and all sorts of other hateful behavior.
The problem?
There's no evidence that any of it is true.
The witch hunt began, the way so many witch hunts do, with people claiming that they'd heard from other people that RPGPundit and Zak S. had done horrible things to them. When people started pointing out that a hate campaign based entirely on hearsay was problematic, the tactics of the witch hunt escalated by claiming that the people affected were unable to come forward because RPGPundit and Zak S. would harass them if they did.
A good example of where this tactic led can be found in Tom Hatfield's "How Dungeons and Dragons is endorsing the darkest parts of the RPG community". According to Hatfield, Mearls responded to the controversy by asking people who had any evidence or first-hand reports of wrongdoing by RPGPundit or Zak S. to send it to him. (This is true.) According to Hatfield, "almost every woman, person of colour or LGTBQ individual seems to have had a run in with Zak or Pundit" and they "leapt" at the opportunity Mearls had given them, sharing with him "names, links, screenshots, and other traceable information I [Hatfield] removed to protect my sources."
But several days later Mearls reported that no such evidence had been sent to him. So what happened? According to Hatfield, Mearls had deluded himself into believing that "this can't really be happening."
So let's take a moment, strip away the dog-and-pony show of outrage, and review what we know: Unidentified people are reportedly claiming that non-specific things happened.
Why should we take that seriously?
The answer, of course, is that we shouldn't.
The proof that these people engaged in a massive, misogynistic harassment campaign cannot be provided because of their proven track record of harassment? That's a remarkable piece of doublethink. When you're reduced to claiming that the best proof of the conspiracy's existence is that there's no evidence the conspiracy exists, you've left the land of rationality and entered the land of fake Apollo moon landings and flat-earthers.
THE DEEPER PROBLEM
The deeper problem here, however, is that this is not the first time this sort of thing has happened in the RPG community. In fact, a lot of the same people who are driving this fact-free witch hunt of the 5E Consultants routinely engage in this behavior.
For example, the origins of the current witch hunt lie with an earlier one: A couple years ago, Ben Lehman accused James Desborough of threatening to rape people who criticized him. Zak S. called him out and demanded that Lehman provide proof that this had happened. Lehman refused and a line-up of the usual suspects appeared to support him. Another guy, by the name of John Stavropolous, spent 10 months researching the claim and eventually posted his conclusion that Lehman had simply lied. (UPDATE: Mr. Stavropolous clarifies the exact wording of his refutation of Lehman in the comments below.) Zak S. linked to Stavropolous' research and also copy-pasted the list of people who had publicly supported Lehman's lie asking them to rescind it. People were outraged that Zak S. had called people out for lying. One notable example was Paul Ettin, an RPGNet moderator, who said that people should both support and spread Lehman's original lie "for solidarity" and "also, giggles!"
But the Lehman lie can be traced back to an even earlier controversy. James Desborough wrote a blog post supporting the thesis statement, "Rape or attempted rape is a fucking awesome plot element, one of many." RPGNet poster MalaDicta attacked Desborough by misquoting him out of context as saying, "Rape is fucking awesome." Based on this blatant lie and the outrage it sparked, she later started a petition to boycott Mongoose for publishing Desborough's books. RPGNet moderator Ettin actually sought and received special permission from RPGNet's administrators in order to start a thread supporting the petition.
You see the pattern there? They tell a lie about a specific quote that someone supposedly said at a specific time and place. People check it out and call them on the lie. A few months later, they tell a different lie claiming that someone supposedly said something… but refuse to name the time or place that it happened. This makes it harder for people to check it out, but they do and eventually they call them on the lie. So they come back a few months later, and this time they tell a lie with no specific details whatsoever and we're supposed to believe it because there are no details that can be checked out.

You may have noticed how often RPGNet gets mentioned here. There are a couple reasons for that. First, members of their moderation team (particularly Ettin) are neck-deep in perpetuating these witch hunts. (Ettin says he does it for "giggles", but that doesn't negate the real people who are hurt by his antics.) Second, RPGNet has made itself a perfect incubator for these witch hunts: By policy, posters at RPGNet are banned when they "deny the experience" of people making accusations of sexism. In practice, this means that people can say things that are blatant lies, but anyone questioning them (or even demonstrating that it's a proven lie) is immediately banned. By both discouraging and weeding out rational discourse, RPGNet becomes the perfect incubator for fact-free witch hunts.
But here's the real problem: When you cry wolf about threats of rape or violent harassment or even just problematic art in RPGs, you're not just hurting the people you're making the false accusations against. You're also hurting the people who have real complaints and who have real problems, whose experiences will be delegitimized because you've created a culture which inherently distrusts such accusations.
And that's not even taking into account the disturbing behavior pattern demonstrated by the usual suspects of villainizing and slut-shaming women who come forward to support the people being falsely accused of vile behavior. The two most notable examples of this, at least in my first-hand experience, are Mandy Morbid (who has vociferously defended Zak S.'s demonstrable record of standing up for women's rights and the rights of the LGTBQ community) and Shanna Germain (who took point when Monte Cook was accused of misogyny for including a succubus-like SF creature in Numenera's bestiary).
CONCLUSION
If you believe that Desborough's defense of rape as a plot point is the same thing as saying "rape is fucking awesome". If you believe that using succubi in your RPG campaign is "creeper rape play bullshit". If you believe that accusations without proof should be believed because they have no proof. If you believe that this picture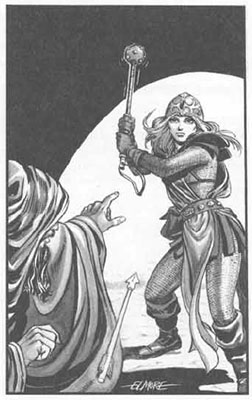 is a misogynistic "money shot" that is hostile to women and makes them not want to be part of the roleplaying community, then most of what I've said here probably doesn't make a lot of sense to you. But if you don't agree with that sort of nonsense, then I ask you to recognize that the RPG industry does have a problem with sexism. And the people crying wolf are a part of that problem.
So why are they doing it? Well, some of them are just trolls who think it's funny or who enjoy the feeling of power it gives them. (Like Ettin, the RPGNet moderator who does it for "giggles".) Others, I think, are doing it primarily for the attention. Which is why I haven't been providing links to their misbehavior in this post. Unfortunately, this also puts me in the position of saying things without backing them up. So I've included a "Links You Shouldn't Follow" section at the bottom of the post if you want to verify what I've said here, but I really do urge you not to feed the trolls here.
What can be done about this problem? Well, you can start by being aware of it. And you can follow up by calling it out whenever you see it happening. This type of slanderous whisper campaign thrives on people silently tolerating it. You don't have to get mean. You don't have to insult. But when you see a proven lie, call it what it is. (Even if RPGNet will ban you for it.)
It is in that spirit of solidarity that I'm posting this.
In the same spirit, however, I'll close by pointing out that this type of fact-free nonsense is not the exclusive purlieu of those slandering RPGPundit and Zak S. over the past few weeks. In fact, RPGPundit himself has spent years espousing a crazy conspiracy theory of "Swine" who are secretly collaborating to destroy traditional roleplaying (which he seems to largely define as "any roleplaying game that I like") through a multitude of techniques that, historically speaking, were primarily about designing storytelling games and, more recently, have included "social justice swine" or "pseudo-activist swine". It really kinda goes without saying that RPGPundit has absolutely no evidence that this vast "conspiracy" actually exists and, much like the cry-wolfers, his incoherent tirades are damaging to any position he chooses to attach himself to.
And that's the bottom line: Don't tolerate it from him. Don't tolerate it from them. Don't tolerate hate. Don't tolerate lies. And call them on it when you see it happening.
(But if you want to send some kind and warm thoughts towards Zak S. and Mandy Morbid right now, it seems like they need them: Ms. Morbid is very, very ill.)
UPDATE – A LINK YOU SHOULD TOTALLY FOLLOW: I strongly endorse Seebs' exhaustively researched summary of this conflict if you're looking to delve deeper.
LINKS YOU SHOULDN'T FOLLOW
"How Dungeons and Dragons is endorsing the darkest parts of the RPG community"
2012 Consultant's Thread at RPGNet
RPGNet moderator Ettin suggests that people show "solidarity" for slanderous lies for "giggles"
RPGNet moderator Ettin supports MalaDicta's lies about James Desborough
Aleena's depiction is a problem references (the original G+ discussion was deleted)