I've been approached by Classical Actors Ensemble to serve as a poetic liasion for the Kickstarter campaign they're running for their Spring 2014 Repertory of Shakespeare's Romeo & Juliet and Thomas Middleton's A Chaste Maid in Cheapside.
What this means in practice is that if you back the project at the level of Crown Sonnet or above, you will be commissioning a sonnet written by me (in addition to a bunch of pretty nifty rewards). Here's a sample of that would look like: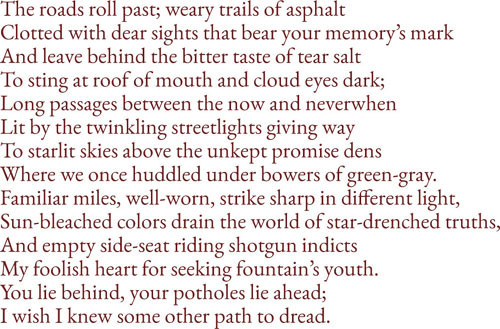 You'll be able to address the sonnet you commission to anyone of your choosing or specify a particular subject. It could be a grand romantic gesture or a sentimental token. Want to star in the sonnet yourself? Create an amazing gift? Make your guy or gal swoon? Immortalize your cat in verse? Whatever you want, a custom sonnet is guaranteed to be unforgettable.
The kickstarter only has a couple more days to run, but if you've ever thought yourself, "I really wish I could pay Justin Alexander to write a sonnet for me," then this is really an opportunity that you can't afford to miss.
(I'll also be at the Donor's Reception which you'd receive as a Crown Sonnet backer, so if you're local to Minneapolis and wanted to meet me… Ta-da. That's literally a privilege which money can apparently buy. Although, realistically, there are probably other ways to make that happen.)