This is a site maintenance post. I've had a handful of people report a problem where the images in the left sidebar overlap onto the main text boxes. It looks like this: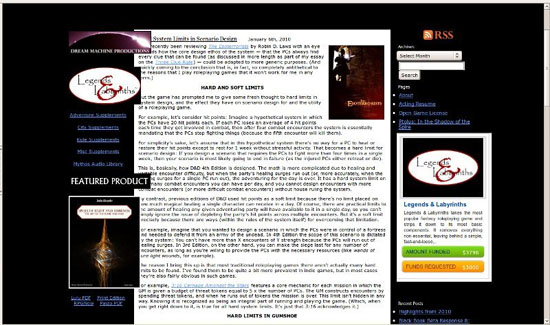 (Thanks to stm for the picture.)
The problem is that (a) as far as I can tell, the size of that left sidebar should be specifically set and (b) I can't actually replicate the error, which makes it almost impossible for me to fix it.
So, if you're seeing this error please reply to this post and let me know what operating system, browser, and screen resolution you're viewing the site with. The more specific you can be, the better. (For example, I'm specifically using Windows 7 Home Premium (Service Pack 1, Version 6.1, Build 7601) with Firefox 16.0.2, Chrome 23.0.1271.95, or IE 9.0.8112.16421 with Update Version 9.0.11 and a screen resolution of 1280 x 1024.)
The problem has been reported with:
Mac OS X 10.4 with the Camino browser at 1024 x 768
Ubuntu Linux with Firefox 10.0, but also Firefox 9 and Epiphany (gnome web browser)