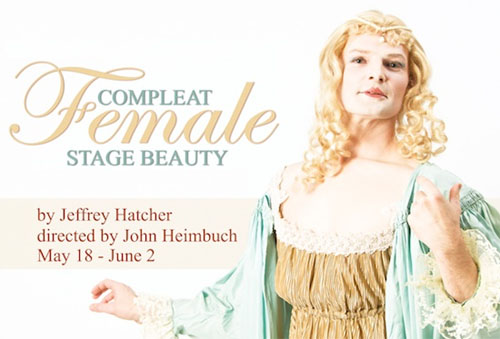 As the image suggests, Walking Shadow Theatre's production of Compleat Female Stage Beauty by Jeffrey Hatcher opens on May 18th and runs thru June 2nd. (Generally Thursdays thru Saturdays, but click thru for the full schedule.)
The production is lavish: Beautiful set, beautiful costumes, beautiful performances. I'm also appearing as Prime Minster Hyde.
If you're local, come check it out!