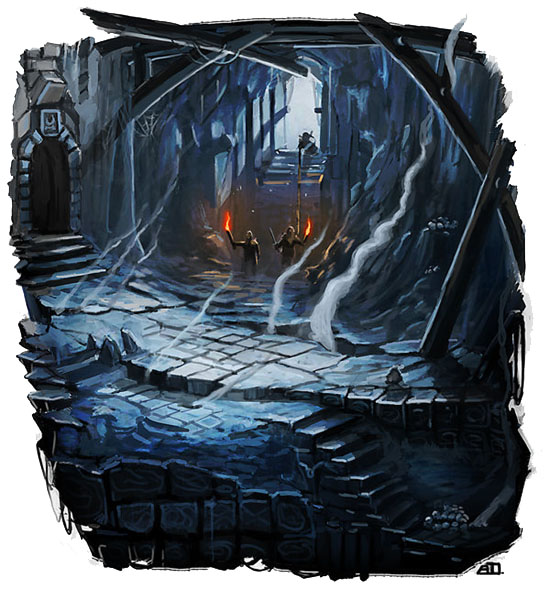 1. Species that simply prefer living underground (either because they fear the sun like the drow or because they love the dark like the dwarves).
2. Magical construction techniques that make huge, underground constructions more plausible.
3. Magical creatures that either have an instinctual need to create underground complexes or which create them as an unintentional byproduct. (Where did all these twisting tunnels come from? Well, they started as purple worm trails. Then the goblins moved in.)
4. Catastrophes on the surface world that prompt people to flee underground are also a great explanation for underground complexes. (See Earthdawn. Or just an Age of Dragons.) Mix-and-match with the techniques above to explain how the huge cataclysm refuges were built. Then simply remove the danger and/or (better yet) introduce some new danger that came up from below and drove all the vault dwellers back onto the surface.
It's also useful to establish a method for underground species to generate food. In my campaign world there's fey moss, which serves as the basis for fungal gardens. Huge, artificial suns left behind in underdark chasms by the vault builders or the under-dwarves also work.
I don't find it valuable to do full-scale urban planning or figure out exactly how many toilets the goblins need, but I do find that at least some degree verisimilitude makes for better games: If the goblins get their food from fungal gardens, then their food supply can be jeopardized by destroying those gardens. And that's either the basis for an interesting scenario hook or it's a strategic master-stroke from the players or it's some other surprise that I hadn't even thought of before the campaign started.