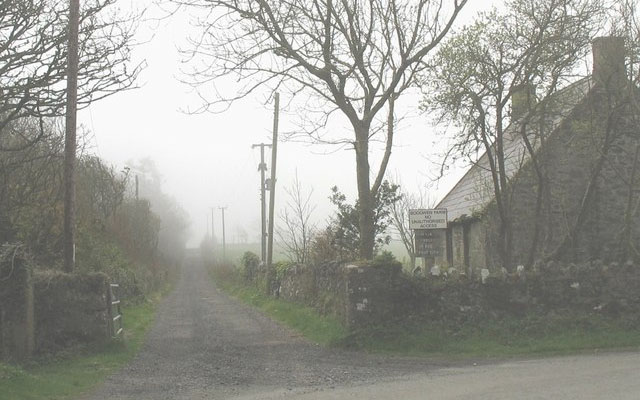 A couple rules of thumb I use for crafting evocative descriptions as a GM:
THREE OF FIVE: Think about your five senses. Try to include three of them in each description. Sight is a gimme and a Taste will rarely apply, so that means picking a couple out of Hearing, Smell, and Touch. Remember that you don't actually have to touch something in order to intuit what it might feel like if you did. Touch can also include things like wind and temperature.
TWO COOL DETAILS: Try to include two irrelevant-but-cool details. These are details that aren't necessary for the encounter/room to function, but are still cool. It's the broken cuckoo clock in the corner; the slightly noxious odor with no identifiable source; the graffiti scrawled on the wall; the bio-luminescent fungus; etc.
THREE-BY-THREE: Delta's 1-2-(3)-Infinity talks about psychological research demonstrating that repeating something three times takes up the same space in our brains as repeating something infinitely. Thus, once you've hit the third item in a sequence, any additional items in that sequence are redundant.
Extrapolating from this, for minor scenes you can describe three things each with a single detail. At that point, you've filled up the "infinity queue" in your players' brains and their imaginations, predicting the pattern, will impulsively fill in the finer details of the scene you've evoked. For "epic" descriptions, use the full three-by-three: Describe three different elements with three details each.
KEEP IT PITHY: On a similar note, lengthy descriptions are not how you achieve immersion. What you want are a handful of evocative images that the players can perform an act of closure upon to realize the scene in their own minds. This not only prevents them from "tuning out" a long description, the act of closure itself will draw them into and immerse them in the game world — they become, as Scott McCloud described under different circumstances in Understanding Comics, silent partners in the creation of the world, and thus become both invested in it and captured by it.

DESCRIPTION DOESN'T END: The legacy of boxed text indoctrinates a lot of GMs with the idea that you describe the environment up front and then, from that point forward, the players are just taking actions within the pre-established environment. But that's an artificial dynamic. Instead, details of the setting can continue flowing through the description of that action: The crunch of broken glass beneath their feet as they move across the room. The coppery smell of blood as they draw near the corpse. The sudden chill from the wind whipping in through the shattered window.
Like most rules of thumb, of course, none of these should be treated like straitjackets.
This is an updated and expanded version of a tip that originally appeared in 2011.