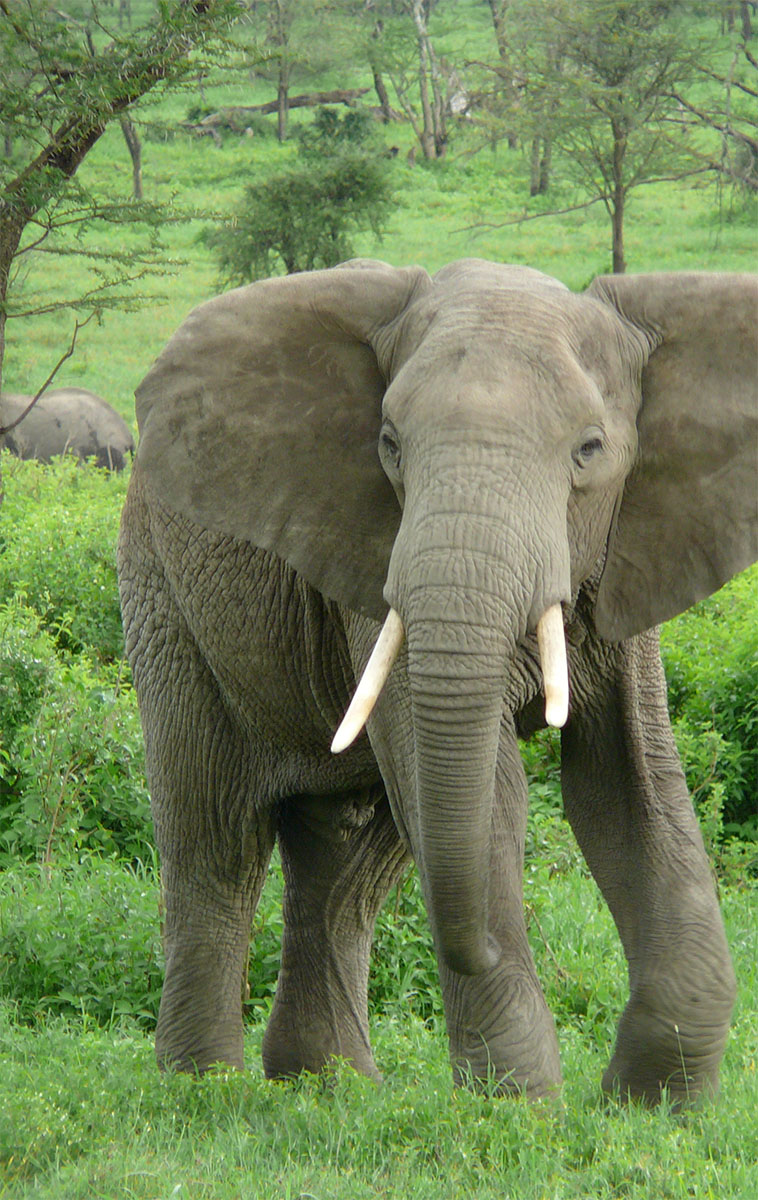 According to a Scientific American article, the footprints of an elephant each contain dozens and possibly hundreds of different animals — mites, mayflies, backswimmers, leeches, and gastropods. Given proper conditions, such footprints can endure for weeks, giving them plenty of time to turn into little micro-habitats.
Which is super cool.
Now, scale it up for a fantasy world: A breathtaking colossus that slowly bestrides the world, leaving in its wake footprints a half-kilometer wide. Colossi gnomes scurry in its wake, delving into the exposed depths. Demonic creatures boil out of exposed underworlds. Such footprints could last for years or even decades, perhaps coming to support entire communities.